Fire Rated Wiring System
Protect Critical Circuits In Case Of Fire
Worldwide regulations require fire protection for emergency feeder circuits in commercial buildings, public spaces, hospitals, industrial plants and refineries. Critical equipment and processes must continue to operate during an emergency to minimize damage and protect lives.

Setting the Standard in Fire Safety.

Historically, fire safety of critical circuits was achieved by running conventional cables behind a heat barrier such as a gypsum board or hollow concrete block; or by embedding the conductors in concrete. nVent PYROTENAX mineral insulated fire-rated cables are UL listed and can withstand temperatures up to 1850°F (1010°C) for two hours. This built-in fire resistance provides greater protection as opposed to the fire-rating of conventional cables which require heat barrier systems.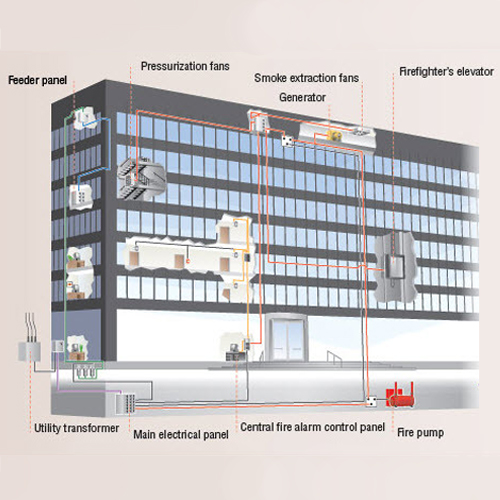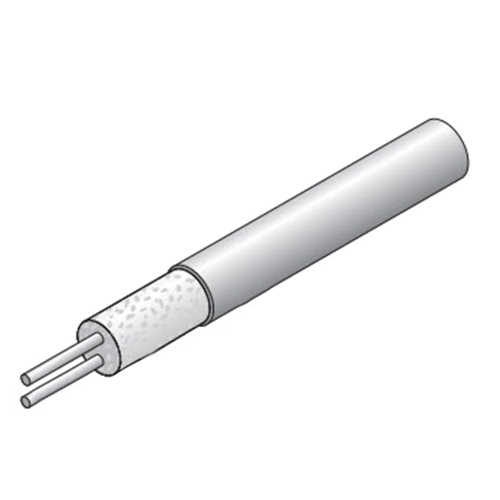 nVent PYROTENAX System 1850 Cable
Typical Trapeze Support Installation Detail
Typical Alternate Trapeze Support Installation Detail
MI Cable Steel Strut Framing System Support Detail
MI Cable Banding Bracket System Detail
MI Cable Clips and Straps Detail
Typical System 1850 Fire-Rated Circuit Detail
MI Surface Installation Detail
System 1850 2-Hour Fire-Rated Cable Specification (US)
System 1850 2-Hour Fire-Rated Cable Specification (CAN)
nVent PYROTENAX MI Accessories
nVent PYROTENAX MI Terminations
nVent PYROTENAX MI Splices
Typical Service Entrance Installation With Tray Mounted On Steel Trapeze
Typical Service Entrance Installation With Steel Trapeze Mounted Inside Cable Tray
Mineral Insulated Cables Encased in Concrete
Vertical Surface-Mounted Installation (H60811)
TnB Lug (1 to 1) Option (H61155)
TnB Lug (1 to 2) Option (H61157)
All Available 2D CAD Files
All Available Specifications