Kensington Fences
Jerith's prestigious Regency Aluminum Fences satisfy a growing demand for stronger residential fences that don't look like industrial products. Our Regency Fences use slightly larger components to create a section that is nearly 50% stronger than our standard Residential Fences for just a little more money. These noble fences seamlessly blend into any yard or pool area without appearing to be out of place.
The basic Regency Fence styles are Buckingham, Kensington, Canterbury and Windsor. In these classic designs, the pickets do not extend beyond the bottom rail to give a smooth, clean look. To create a truly "regal" appearance, these styles can also have decorative rings attached between the top two rails.
Everything you would expect in a Jerith fence is found in a Regency Fence. Our exclusive HS-35™ Alloy is used in every rail and post. The standard FencCoat™ finishes are available for every style. And, of course, every fence is guaranteed for as long as you own it!
If you want a stronger, more impressive fence for your home without having an industrial look, then a Jerith Regency Fence is perfect for you. Whether you choose our standard posts or the sturdier 2 1/2" square posts, a Regency Fence will surely make your home a stately manor!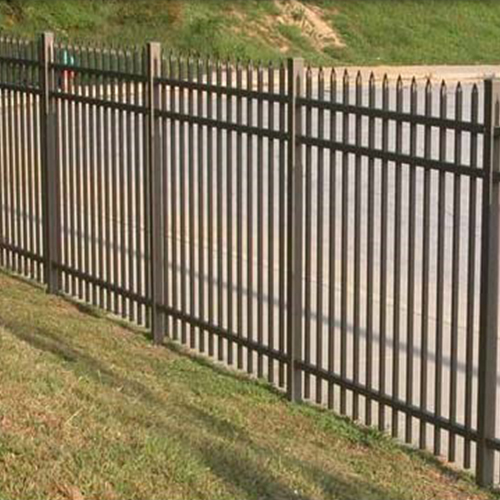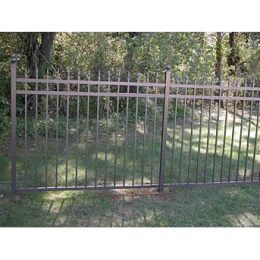 Kensington Fence 48 In. Height
Kensington Fence 60 In. Height
Kensington Fence 72 In. Height
All Available 2D CAD Files
All Available Specifications