Mariner Planters: Wood or Recycled Plastic Lumber
Large volume planters meet the demanding requirements of Landscape Architects and serious gardeners.

DeepStream's design allows installation of thriving flower gardens, hedges, and trees, even on south and west-facing exposures. Their rectangular shape and higher volume are a cost-effective, contemporary design alternative to a clutter of pots that are not as conducive to serious landscaping.
The simplicity, quality, and rugged design of DeepStream's modular planters, which will integrate seamlessly with your project goals, simplifies architectural planter projects thereby avoiding hassles, reducing risk, saving time, effort, and labor and reducing overall project costs. DeepStream's modular planters provide the lowest cost of ownership over time.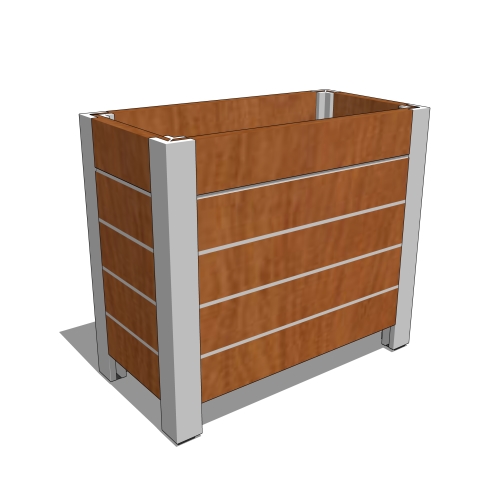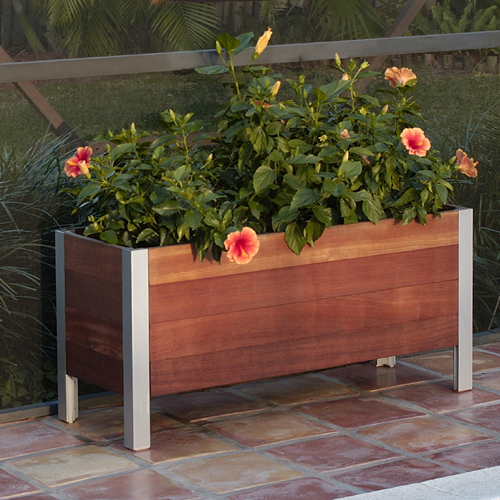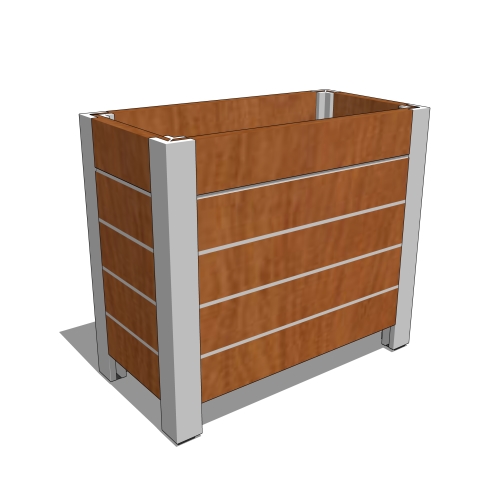 Mariner Planter: Square 24 (24" x 24" x 21.5" H)
Mariner Planter: Square 36 (36" x 36" x 31.5" H) or Square 48 (48" x 48" x 31.5" H)
Mariner Planter: Standard Rectangular Planters
Mariner Planter: Custom Sizes (18" - 72" L x 12" - 72" W x 10.5" - 60" H)
Mariner Planter: Custom Multi-Section Planters - Any Dimension
All Available 2D CAD Files
All Available BIM and 3D Files
All Available Specifications