Fixed Embedded Bollards
Fixed post bollards are the most commonly used and are ideal for any application from simple traffic control to the toughest perimeter defense needs. These bollards create a physical barrier to protect pedestrians and buildings from oncoming vehicles while allowing free movement in between the bollards. Embedded bollards with a properly engineered footing offer the most dependable protection and are offered in carbon steel and stainless steel.

Carbon Steel Fixed Bollard (IBF Series)
The IBF series of fixed post bollards are manufactured from carbon steel for a variety of strengths and options. Carbon steel finishes available in over 180+ powder coat colors, galvanized or primed only.

Stainless Steel Fixed Bollard (SSF Series)
The SSF series of fixed post bollards are manufactured from stainless steel for durability, weather-resistance, and aesthetics. Calpipe Security Bollards offers standard Type 304 grade stainless steel, or for harsher environments, request Type 316. The stainless steel is polished to a #4 finish.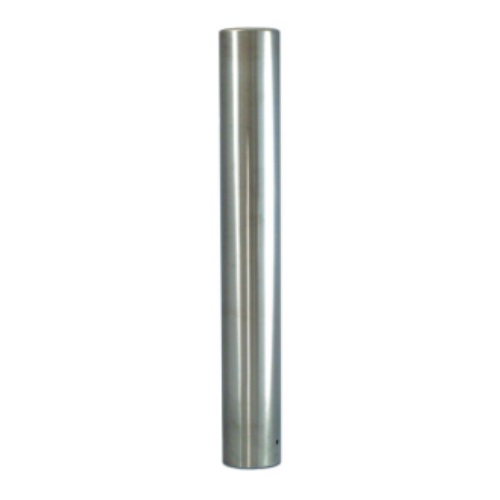 Bollard Calpipe Fixed Embedded
All Available 2D CAD Files
All Available BIM and 3D Files