External Locking Security Bollards
External padlocking removable bollards are the best choice when a strong, yet removable perimeter defense is needed. These versatile bollards are used in a variety of applications such as parking lots, firelanes, access roads and driveways, etc. The external padlock on the bollard allows easy access for service vehicles and fire and police departments into restricted areas. Deploy them as needed for public events and remove once the event is over. Two lid options are provided to cover openings when bollards are removed: an attached lid that folds down to cover the opening, or a removable lid that locks into place.

Carbon Steel External Locking Security Bollard (IBP Series)
The IBP series of removable bollards are manufactured from carbon steel for a variety of strengths and options. Carbon steel finishes available in over 180+ powder coat colors, galvanized or primed only.

Stainless Steel External Locking Security Bollard
The SSP series of removable bollards are manufactured from stainless steel for durability, weather-resistance, and aesthetics. Calpipe Security Bollards offers standard in Type 304 grade stainless steel, or for harsher environments, request Type 316. The stainless steel bollard is polished to a #4 finish.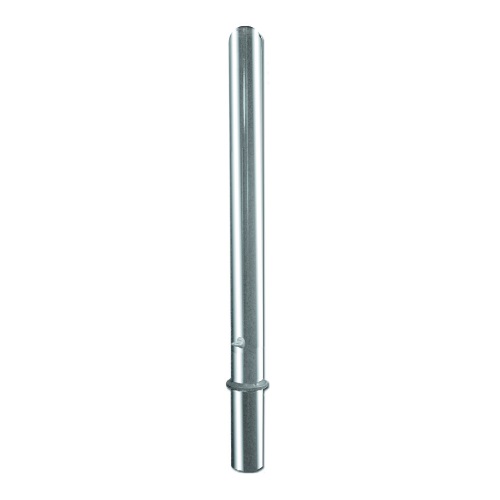 Bollard Calpipe Removable External Locking
All Available 2D CAD Files
All Available BIM and 3D Files