Internal Locking Security Bollards
Internal locking removable bollards are the most versatile of our bollard styles. With a simple turn of a key, the bollard locks into its embedment sleeve and can only be removed by unlocking the conveniently located, tamper-resistant lock. Two lid options are provided to cover openings when bollards are removed: an attached lid that folds down to cover the opening, or a removable lid that locks into place. These bollards are often used in conjunction with fixed bollards to help create an adaptable barrier system that can allow large objects or vehicles to move through the passageway when necessary. Even though these bollards are removable, their stopping strength remains superior.

Carbon Steel Internal Locking Removable Bollard (IBR Series)
The IBR series of internal locking removable bollards are manufactured from carbon steel for a variety of strengths and options. Carbon steel finishes available in over 180+ powder coat colors, galvanized or primed only.

Stainless Steel External Locking Security Bollard (SSR Series)
The SSR series of internal locking removable bollards are manufactured from stainless steel for durability, weather-resistance, and aesthetics. Calpipe Security Bollards offers standard Type 304 grade stainless steel, or for harsher environments, request Type 316. The stainless steel bollard is polished to a #4 finish.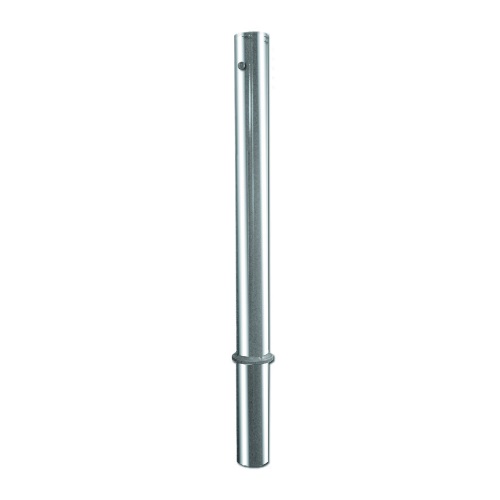 Bollard Calpipe Removable Internal Locking
All Available 2D CAD Files
All Available BIM and 3D Files