Manual Lift Retractable Bollards
Manually operated bollards are perfect for all light security needs, where a retractable option is necessary. From traffic control to limited access pathways, this bollard is the obvious choice for ease of use and economical, maintenance-free operation. The bollard lifts easily and locks into place. One key conveniently unlocks and lowers the bollard and secures the stainless steel cover plate into place when the bollard is in the retracted position for pedestrian safety.

LBMR Series
LBMR Manual Lift bollards easily lifts and locks into place. When the bollard retracts, the stainless steel lid locks with a tamper resistant key for extra security. LBMR Series bollards are manufactured from Type 304 stainless steel for durability, weather-resistance, and aesthetics. For harsher environments, request Type 316. The stainless steel bollard is polished to a #4 finish.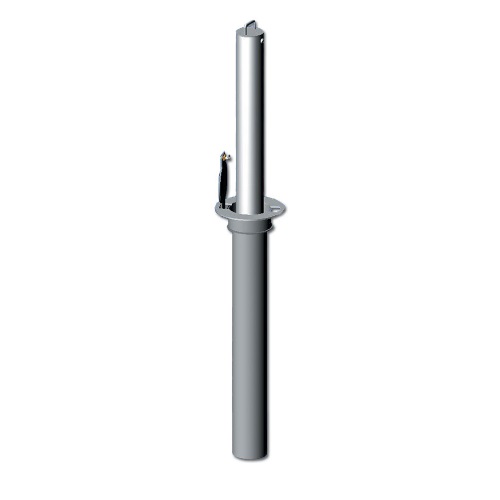 Bollard Calpipe Retractable
LBMR Series Bollard System
All Available 2D CAD Files
All Available BIM and 3D Files