AcrylX™ - 60" ADA Roll In Showers and Bases with Integral Trench Drain
Comfort Designs provides standard features far above the industry standard. Features that solve issues and create benefits for Owner/End user, Architect, General Contractor & Plumbing Contractor.
The CD robotic manufacturing process produces strong, consistent products with each order.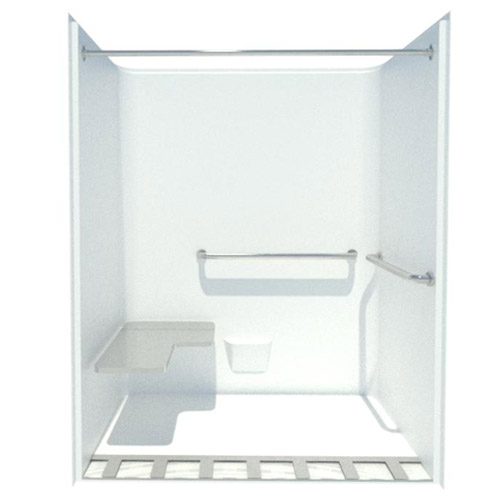 60": Shower - AcrylX™ Applied Acrylic Code Compliant Multi-Piece Roll In Shower with Integral Trench Drain (XST6232TR.75 5P)
60": Shower - AcrylX™ Applied Acrylic or Solid Surface Code Compliant Roll In Shower with Integral Trench Drain (XST or SST6238TR.75 1P)
60": Shower Base - AcrylX™ Applied Acrylic Code Compliant Roll-In Shower Base with Integral Trench Drain (XSB6232TR .75)
60": Shower Base - AcrylX™ Applied Acrylic Code Compliant Roll-In Shower Base with Integral Trench Drain (XSB6238TR .75)
60": Shower Base - AcrylX™ Applied Acrylic Code Compliant Roll In Shower Base with Integral Trench Drain (XSB6232TR.75)
60": Shower Base - AcrylX™ Applied Acrylic or Solid Surface Code Compliant Roll-In Shower Base with Integral Trench Drain (XSB or SSB6238TR.75)
All Available 2D CAD Files
All Available BIM and 3D Files
All Available Specifications