Chameleon Trash Bins
A Designer's Dream! Like its namesake, our Chameleon trash, recycling, or towel bin can change its decorative skin to blend in or stand out in any environment with an infinite variety of looks.
Inside the protective stainless-steel frame, the Chameleon trash bin has a fire-proof galvanized steel graphics shell hiding either a 13-gallon light-weight recycled LLDPE plastic liner or the heavier 24-gallon recycled LLDPE liner.
The shell can be wrapped with any of our stock materials or a graphic material of your choice. Graphics are easily changed when your design needs change.
The classic Nautique trash bin with a finished 24-gallon recycled LLDPE liner is perfect for harsh outdoor conditions, even ski areas and beach bars.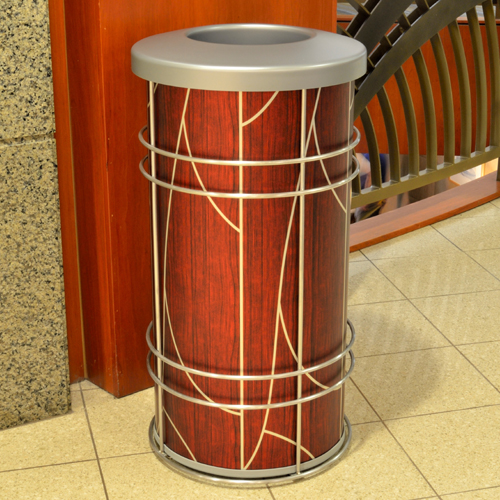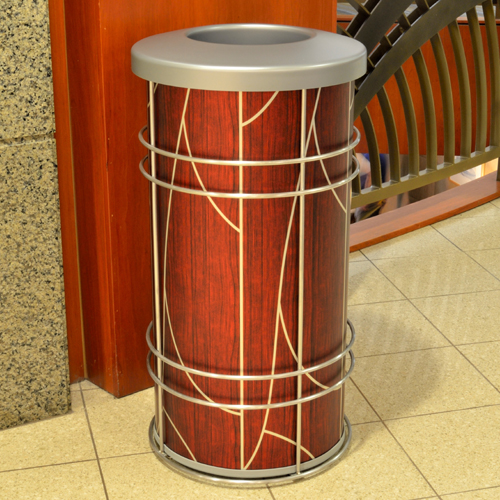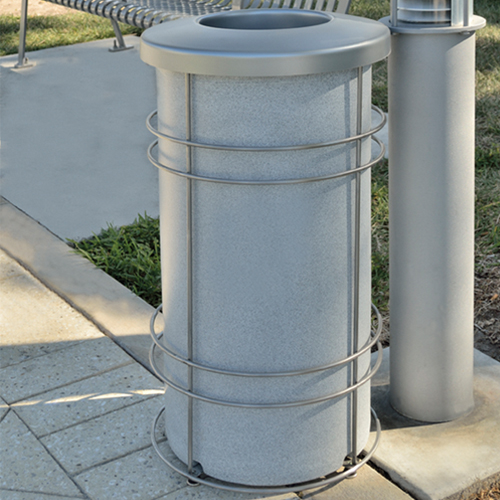 Chameleon 13: Gallon Trash Bin
Chameleon 24: Gallon Nautique Trash Bin
All Available 2D CAD Files
All Available Specifications