Retaining Walls: G-Force
This new hollow-core wall block is a budget-conscious retaining wall system featuring the same great quality and dimensional tolerance you would expect of Techo-Bloc's dry cast systems.
The smooth texture produces a modern look and is available in two grey tones and two brown tones to provide greater design versatility.
Engineered to be light-weight, easy to install and structurally sound, these single square-face-foot units provide the ultimate in on-site productivity without compromising quality or aesthetics.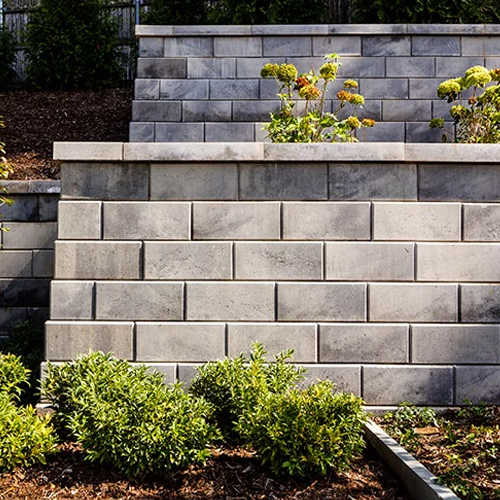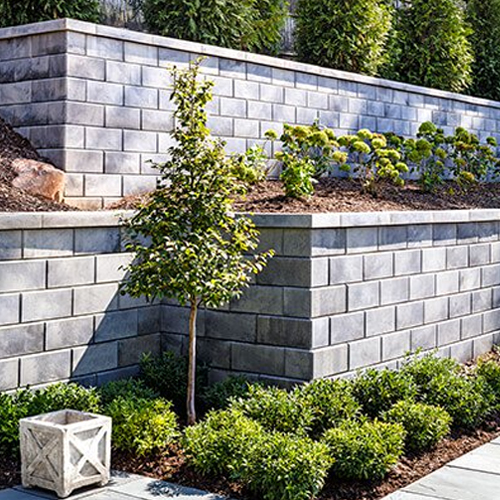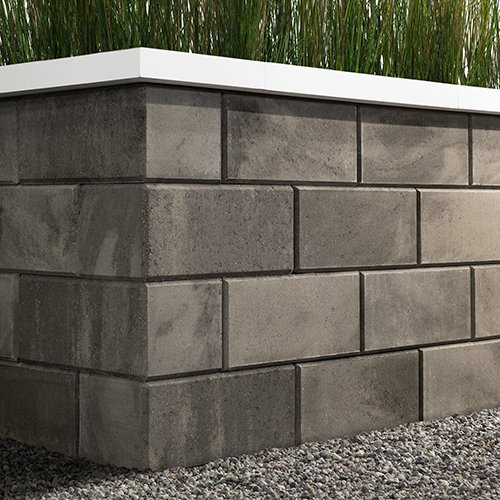 G-Force Retaining Wall: System Components
G-Force Retaining Wall: Pin and Geogrid Connection
G-Force Retaining Wall: Inside 90 Degree Corner
G-Force Retaining Wall: Inside 45 Degree Corner
G-Force Retaining Wall: Curved Inside Corner
G-Force Retaining Wall: Outside 90 Degree Corner
G-Force Retaining Wall: Outside 45 Degree Corner
G-Force Retaining Wall: Curved Outside Corner
G-Force Retaining Wall: Leveling Pad
G-Force Retaining Wall: Top/Bottom Step Details
G-Force Retaining Wall: Inside Stairs (Option 1)
G-Force Retaining Wall: Inside Stairs (Option 2)
G-Force Retaining Wall: Outside Stairs
G-Force Retaining Wall: Abutting to Structure
G-Force Retaining Wall: Fence (Detail 1)
G-Force Retaining Wall: Fence (Detail 2)
G-Force Retaining Wall: Guard Rail
G-Force Retaining Wall: Drainage Above Grade
G-Force Retaining Wall: Drainage Below Grade
G-Force Retaining Wall: Drainage Column
G-Force Retaining Wall: Swale (Detail 1)
G-Force Retaining Wall: Swale (Detail 2)
G-Force Retaining Wall: Gravity Wall
G-Force Retaining Wall: Reinforced Wall
G-Force Retaining Wall: Tiered Wall
G-Force Retaining Wall: Reinforced Wall Immersed in Water
G-Force Retaining Wall: Design Data
All Available BIM and 3D Files
All Available Specifications