PetGrass® PODS®
Order Perfect Turf® PetGrass® Pods® and you have a complete system delivered and ready to go!
The tiles allow excellent drainage and an aeration layer to keep the PetGrass® and floor dry. Perfect Turf® PetGrass® has two different antimicrobial additives built right into the yarn and backing to help eliminate odors and keep the turf more sanitary.
Perfect Turf® PetGrass® Pods® help minimize odor with easier cleaning and a needed aeration layer anytime your Perfect Turf® is installed over concrete, asphalt or wood. The PODS® come in standard 3' by 4' rectangles that are placed side-by-side for easy moving or can be ordered in custom sizes and snapped together to create any size you need. Order your Perfect Turf® PetGrass® PODS® today and start enjoying having a clean, easy-to-maintain area for your dog day care, pet hotel, boarding facility, Veterinary hospital, commercial dog run, dog park and more!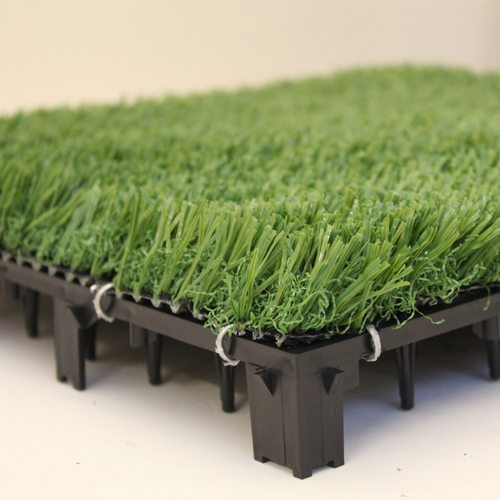 Dog Facility - Over Concrete Or Asphalt With PetGrass® PODS®
All Available 2D CAD Files
All Available BIM and 3D Files
All Available Specifications