Rubber Surfacing
FirstBase surfacing is a poured in place rubber surface designed for playground areas that must meet fall height requirements. FirstBase is certified by the International Playground Equipment Manufacturer's Association (IPEMA).
Product Details
IPEMA Certified for 6ft and 10ft fall heights.

Tested using TRIAX to meet ASTM F1292 and CSA Z614 fall height standards.
ADA compliant and wheelchair accessible.
Surfaces utilizing black recycled rubber crumb are LEED compliant.
Available in a wide range of surface colour finishes.
Comes with 3 or 6 year project specific warranty (Contact us for more details).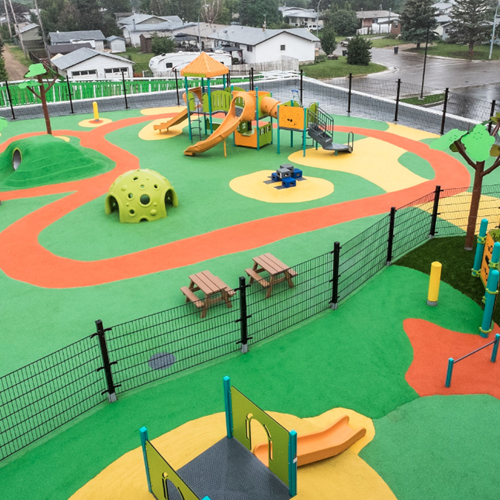 Pour In Place Rubber Surfacing: FirstBase Playground Safety Surfacing
Pour In Place Rubber Surfacing: Weep Tile Channel
All Available 2D CAD Files
All Available Specifications