FreeStyle Linear Drains™
Rather than traditional center shower drains that need four slopes and small tiles, the FreeStyle Linear Drain uses a single slope which allows the use of larger format tile. This provides significant design flexibility. This drain can also be installed at the exit of the shower for barrier-free showers.
The FreeStyle Linear Drain is the only linear drain on the market that employs a membrane clamping mechanism. This mechanical connection provides the most reliable, secure, watertight connection of the waterproofing membrane to the drain. All styles are 16 gauge 316 stainless steel and meets ASME and CSA standards of 300lb load centered on a 2" diameter plate.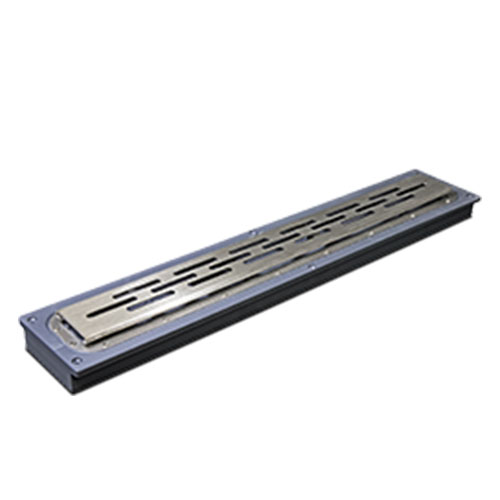 FreeStyle Linear Drains™ - Cross-Hatch
FreeStyle Linear Drains™ - Pyramid
FreeStyle Linear Drains™ - Slotted
FreeStyle Linear Drains™ - Tile Top
FreeStyle Linear Drains™ - Wave
All Available 2D CAD Files
All Available BIM and 3D Files
All Available Specifications