Plexus Shade Structure
The cantilevered shade Plexus canopy is sure to add design and architectural strength to any building or façade. Each unit is fabricated with extreme attention to detail ensuring that aesthetic design is only outdone by its finish. There are multiple body options for the Plexus, including fabric.
Architecturally, the body of the Plexus unit can be fabricated from multiple options (as shown below) providing little or full shade depending on the design intent. Because each of the body options are fully painted aluminum components, corrosion will never be an issue.
Structurally, the Plexus unit is a high quality welded (not mechanically screwed) aluminum product that is typically designed to cantilever around 4'-0". Each canopy utilizes high strength 6061-T6511 aluminum flat bar as outriggers which mount to the wall with 6061-T6 aluminum angle. The outriggers are connected to the mounting angle with three 3/8" x 2" 18-8 Stainless Steel hex bolts (supplied by Datum).
As you can tell, each Datum Metal Canopy is designed and fabricated with exacting standards for quality and craftsmanship. Thus, as a standard, each canopy is fully painted (after fabrication & assembly) with a polyester powder designed to meet the performance criteria of the AAMA 2604 coating specification. Higher qualifications & premium coatings are also available.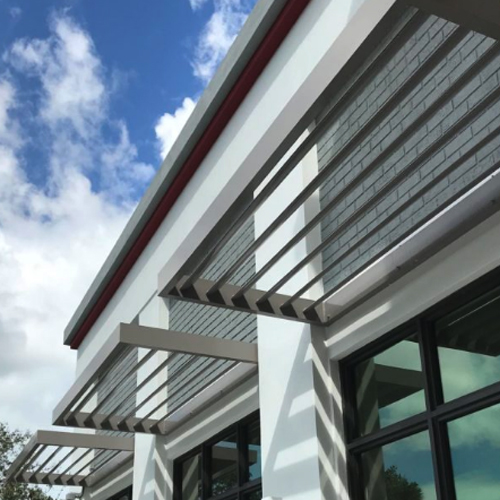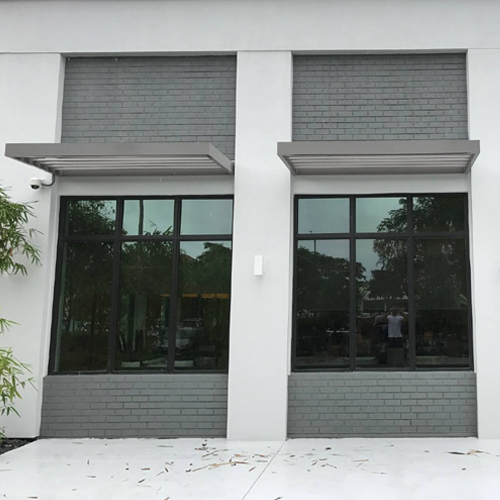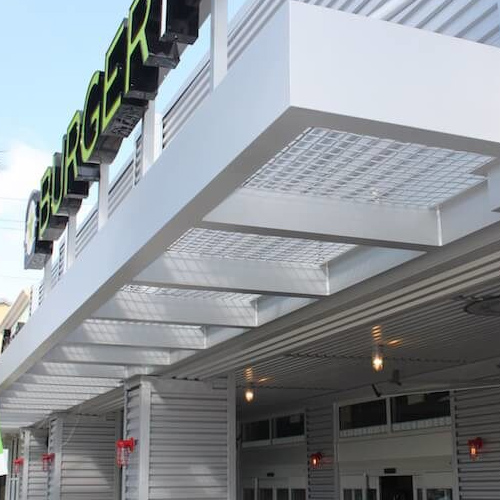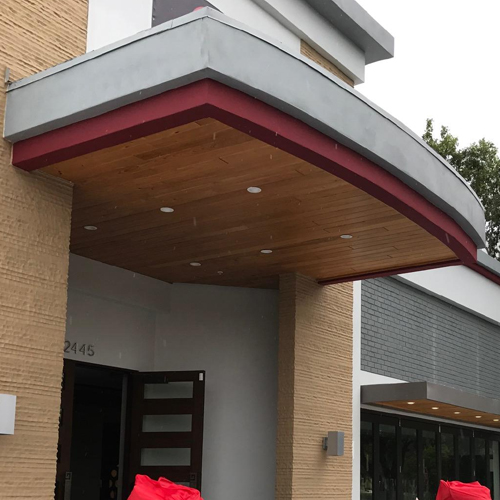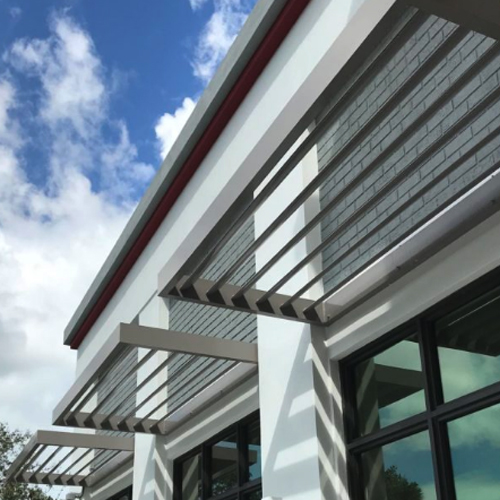 Plexus Louvers: Cantilevered Canopy - Isometric View
Plexus Louvers: Cantilevered Canopy - Front View
Plexus Louvers: Cantilevered Canopy - Side Section
Plexus Louvers: Cantilevered Canopy - Details
Plexus Hybrid: Cantilevered Canopy - Isometric View
Plexus Hybrid: Cantilevered Canopy - Front View
Plexus Hybrid: Cantilevered Canopy - Side Section
Plexus Hybrid: Cantilevered Canopy - Details
All Available 2D CAD Files
All Available Specifications