Shade Trellis
The aluminum and fabric Shade Trellis is a high-quality product that offers a unique architectural element to any building. The combination of metal and fabric in this hybrid structure adds a touch of softness and personality as well as architectural appeal.

Architecturally, the body of the Shade Trellis unit can be fabricated to incorporate designs; from squares of varying sizes to circles or even your company logo, the possibilities are endless.

Structurally, the Shade Trellis unit is a high quality welded or bolted aluminum product that can cover most any space with only supports in each corner, allowing for an open and 'airy' feel. By incorporating the use of UV protection high tensile strength shade fabric (10yr manufacturer's warranty), the Shade Trellis aluminum trellis goes beyond the capabilities of most other trellis designs.

As a standard, each canopy is fully painted with a polyester powder designed to meet the performance criteria of the AAMA 2604 coating specification. Higher qualifications & premium coatings are also available.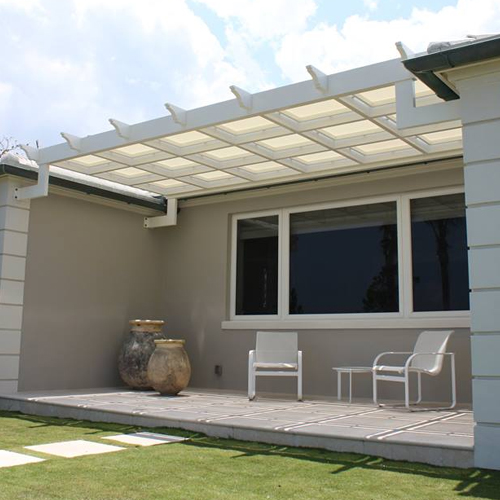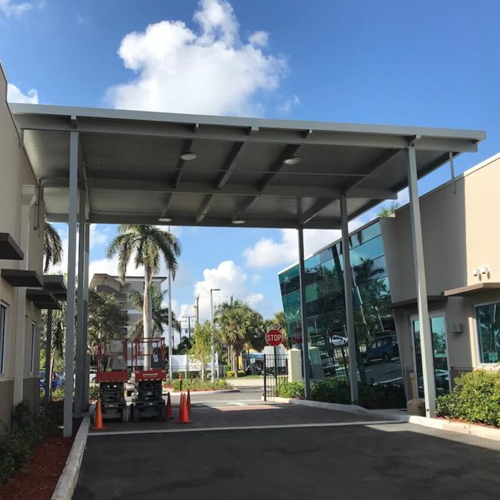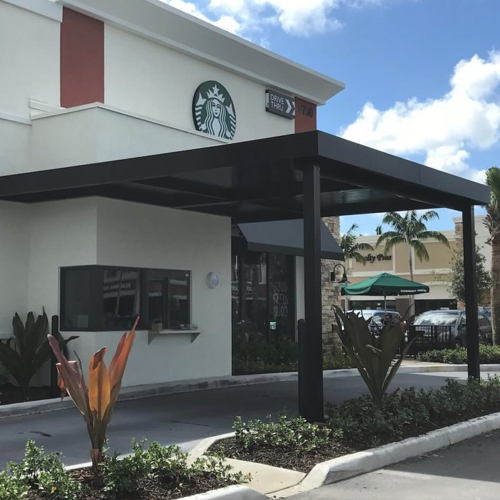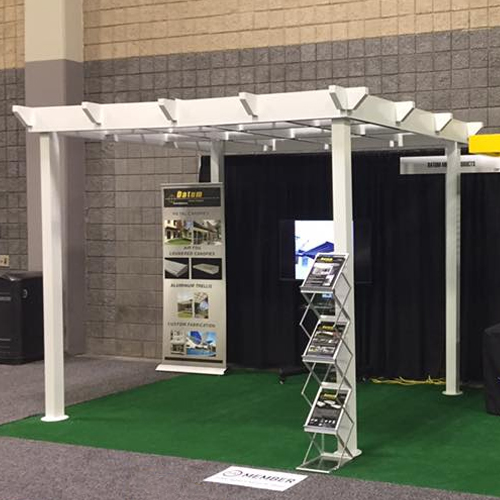 Shade Trellis: Shade Structure - Isometric View
Shade Trellis: Shade Structure - Front, Top and Side View
All Available 2D CAD Files
All Available Specifications