Midi-Tub™ 3000
Beautifully crafted of 14-gauge stainless steel and fully welded, sized right for small-to-medium animals, the Midi-Tub™ is a space-efficient solution for bathing pets in a residential setting.
Midi-Tubs™ are an excellent choice when choosing a tub that will do double-duty as a utility sink.
The patented Elevating Platform System gives this smaller tub its versatility. *US Patent 8220417.
Medium-sized dogs can stand comfortably on the Elevating Platform* when it is on the tub bottom. Simply lift the Elevating Platform*, turn it 90 degrees, and put it in place and you then can bathe smaller dogs or other pets at at level comfortable for both of you. The platform can also serve as a drying/brushing station.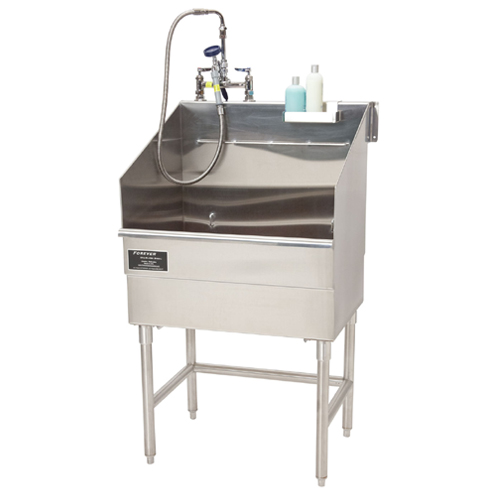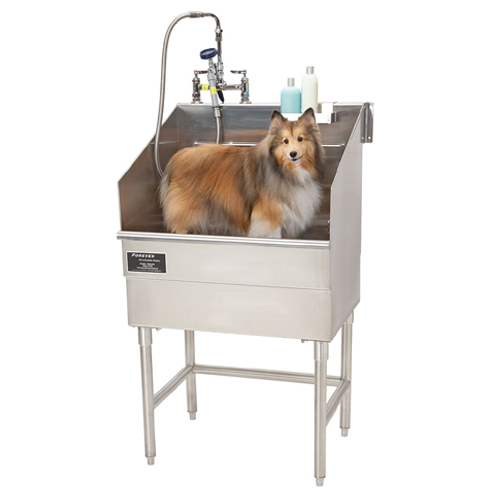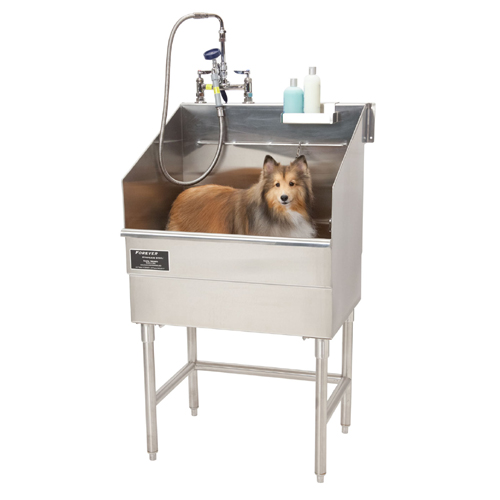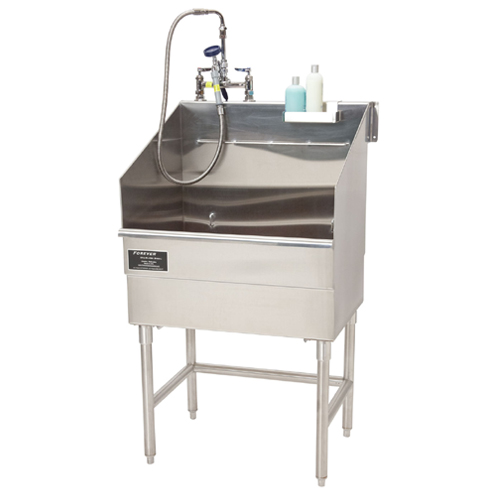 Midi-Tub™ with Elevating Platform System: 31.75" x 27" Stainless Steel Mini Animal Bathtub - Left Drain (PCM3000-LH)
Midi-Tub™ with Elevating Platform System: 31.75" x 27" Stainless Steel Mini Animal Bathtub - Right Drain (PCM3000-RH)
Accessories: Elevating Platform with Comfort Mat
Bathtub Hoses: Stainless Steel Quality Fixture Package
Bathtub Hoses: Lightweight Quality Fixture Package
All Available 2D CAD Files