Outcropping Retaining Wall
Rosetta Outcropping combines the subtlety of natural weathered outcropping stone with the installation efficiency and engineered security of interlocking dimensional concrete blocks.
The Outcropping System takes half the time to install compared to natural outcropping stone, while eliminating waste and costly overruns. Each stone is made of architectural grade, pre-cast concrete of the finest quality, so its integrity will not be compromised by weather's unpredictable elements. This stone will capture your unique vision and create a natural haven for generations to enjoy.
Outcropping sold in pallets, Accent blocks sold individually.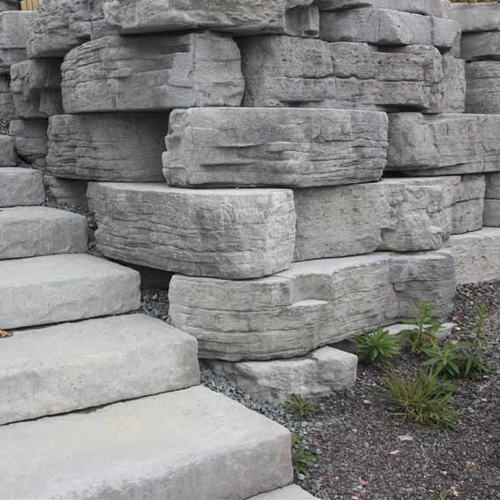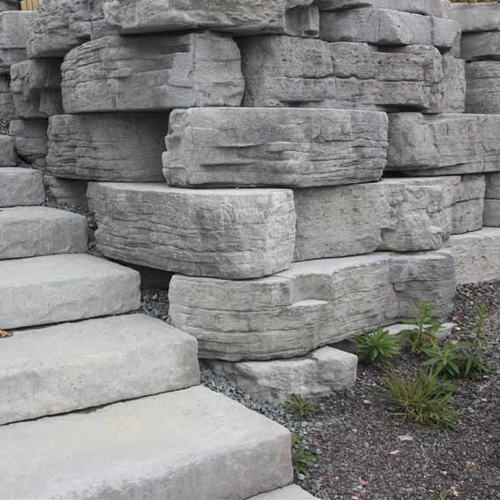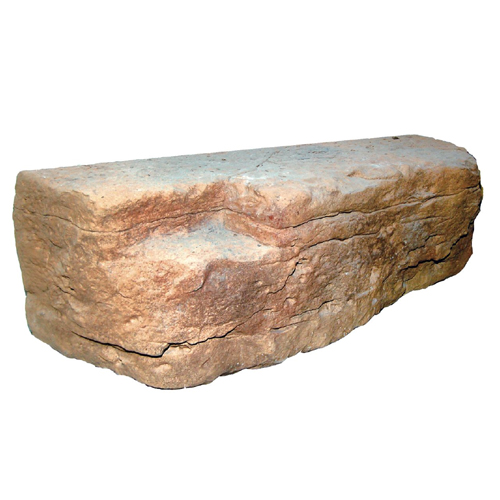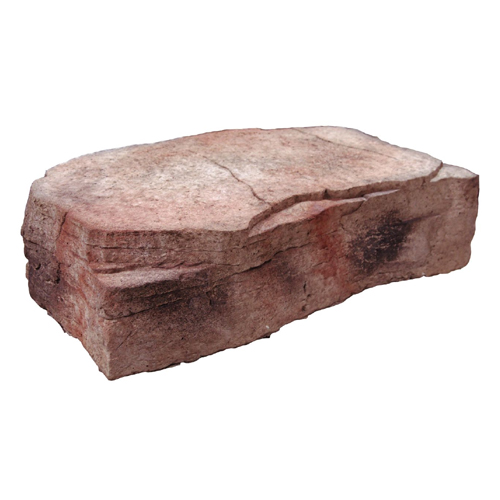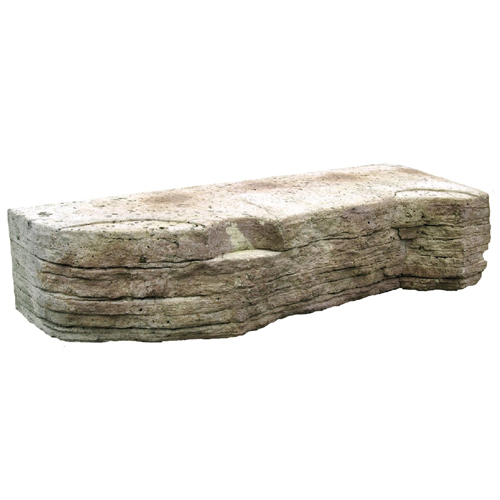 Retaining Walls: Outcropping
Retaining Walls: Outcropping - Typical Wall Section with Cast-In-Place Concrete Backfill
Retaining Walls: Outcropping - Typical Fence or Railing Connections to Rosetta Outcropping Walls (Detail 1)
Retaining Walls: Outcropping - Typical Fence or Railing Connections to Rosetta Outcropping Walls (Detail 2)
Retaining Walls: Outcropping - Typical Components of a Reinforced Wall Section (Detail 1)
Retaining Walls: Outcropping - Typical Components of a Reinforced Wall Section (Detail 2)
Retaining Walls: Outcropping - Typical Non-Reinforced (Gravity) Wall Section
Retaining Walls: Outcropping - Typical Non-Reinforced (Tiered) Wall Section
Retaining Walls: Outcropping - Typical Non-Reinforced (Tiered) Wall Section On Slope
Retaining Walls: Outcropping - Typical Gravity Over Reinforced Tiered Wall Section
Retaining Walls: Outcropping - Conceptual Seawall Section (Detail 1)
Retaining Walls: Outcropping - Conceptual Seawall Section (Detail 2)
Retaining Walls: Outcropping - Schematic Rosetta Blocks (Detail 1)
Retaining Walls: Outcropping - Schematic Rosetta Blocks (Detail 2)
All Available 2D CAD Files