Evos® and Weevos® (Ages 2-12)
No prescribed entry points or exits on the Evos® flex kids' mental and physical muscles while delivering age-appropriate challenge and fun to 5- to 12-year-olds. With more than 1,200 Evos play structures located throughout the world, Evos attracts kids to the great outdoors with its unique playground design and play experiences.
The Weevos® play system is designed to meet the unique physical, cognitive, sensory/motor, emotional/social and language needs of 2- to 5-year-olds. Its playground slides, climbers and bridges capture preschoolers' imaginations as they explore, learn and make new friends. Best of all, Weevos is designed to grow with kids, making it easy for them to graduate to the Evos® playsystem when the time is right.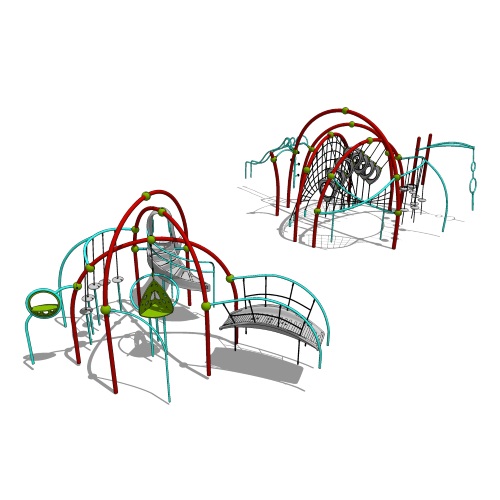 Evos® and Weevos® Design 4580 Component Legend
Evos® and Weevos® Design 4580
All Available 2D CAD Files
All Available BIM and 3D Files