Basketball Courts
Are you planning a new basketball court for your facility or looking to revitalize an existing surface? VersaCourt commercial basketball courts provide the perfect balance of performance and durability, with some of the lowest maintenance requirements of any sports surface available.
VersaCourt tile systems install quickly and securely, over new or existing surfaces, to provide a truly monolithic surface that provides consistent ball bounce and response across the entire surface of the court. The slight vertical flex of the VersaCourt tile and side-to-side movement allows forgiveness for athletes' knees, joints and lower backs, which reduces the chance of injury during aggressive and competitive play.
Every VersaCourt system is engineered to stand up to commercial traffic and last for decades to come, which makes us a favorite among facility operators and athletic directors alike. Our court tile systems are also backed by one of the best warranties in the industry, giving our clients peace of mind long after purchase.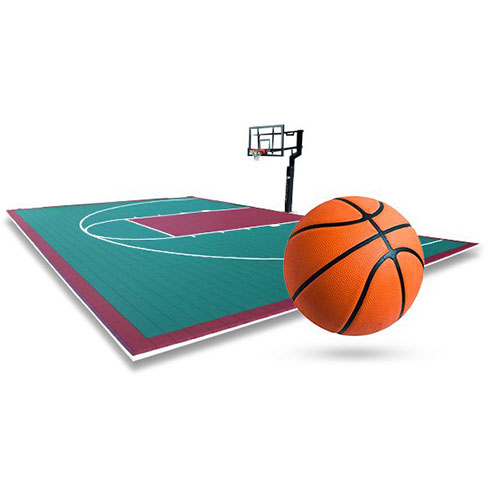 VersaCourt® Full Court Basketball
VersaCourt® Full Court Basketball
VersaCourt® Small Court Basketball
VersaCourt® Half Court Basketball
All Available 2D CAD Files