HydraWedge SM50
HydraWedge SM50
defends high security sites worldwide with proven reliability and unparalleled performance. This high-cycle, shallow mount vehicle wedge barrier has
three
domestic and international Crash Certifications.
High cycle - fast throughput
. Manage traffic
and
maintain high security. HydraWedge cycles thousands of times per day, 3-sec open or close; 1 sec EFO.
Quick install.
12 inch shallow mount, small footprint concrete foundation and minimal rebar reduces installation time and minimizes conflict with underground utilities.
Hundreds of cycles after AC power loss
with UPS battery backed-up HydraWedge SM50 UPS. Maintain security after AC power loss.
Real time system security alerts
with optional HyNet™ Gateway.
5-year warranty on hydraulics and electronics.
Industry-exceeding warranty is your assurance of HySecurity's high reliability, low maintenance, and long life.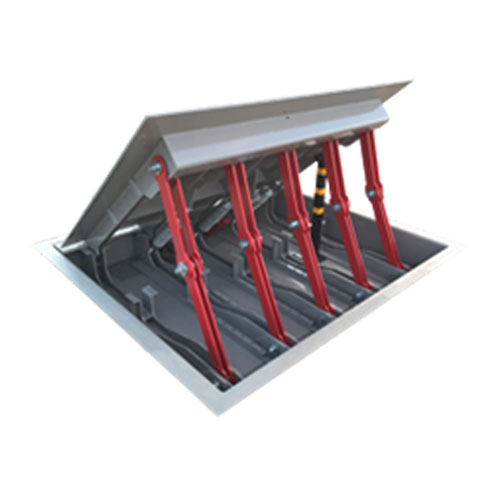 HydraWedge SM50 Hydra Supply 1
HydraWedge SM50 Hydra Supply 2
HydraWedge SM50 Install Detail 1
HydraWedge SM50 Install Detail 2
HydraWedge SM50 Install Detail 3
SmartTouch Controller Blank Wiring Diagram
All Available 2D CAD Files
All Available BIM and 3D Files