Brock PowerBase PRO HD
Brock PowerBase PRO HD is engineered specifically for artificial turf surfaces that are submitted to high intensity training. The combined geometry, thickness, and density have been tuned to withstand repeated high impact forces of both athletic and military training surfaces. PowerBase PRO HD is also ideal as a drainage base system for artificial turf surfaces installed over parking decks, rooftops and other impermeable sub-base constructions.
PowerBase interlocking panels are multi-functional shock absorbing, vertical and lateral drainage base systems that can be installed over permeable or impermeable sub-base constructions. Each PowerBase system installs quickly and precisely without the need for tapes or glues. Each PowerBase panel is individually molded from high grade recyclable expanded polypropylene (EPP) in the USA in an ISO certified facility. All PowerBase systems are Cradle to Cradle Certified, a comprehensive product quality standard that evaluates product design, manufacturing and sourcing practices as well as corporate citizenship and ethics principles. C2C Certification is a symbol of Brock's commitment to environmental stewardship and social responsibility. Cradle to Cradle Certified is also integrated as a key element of the LEED V4 Green Building Program.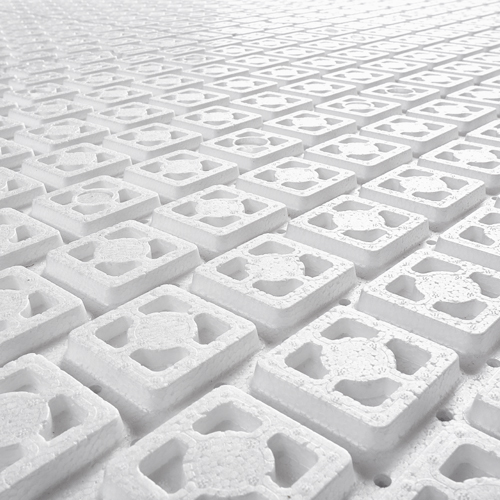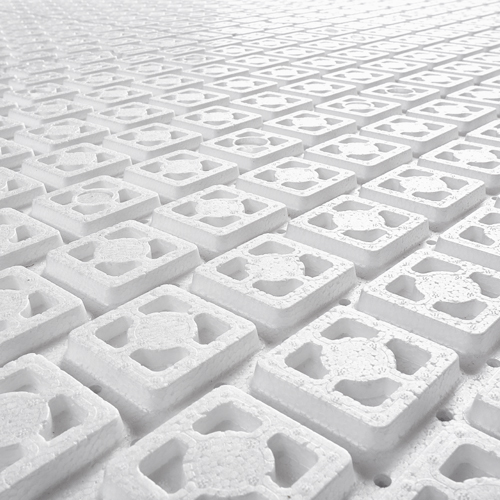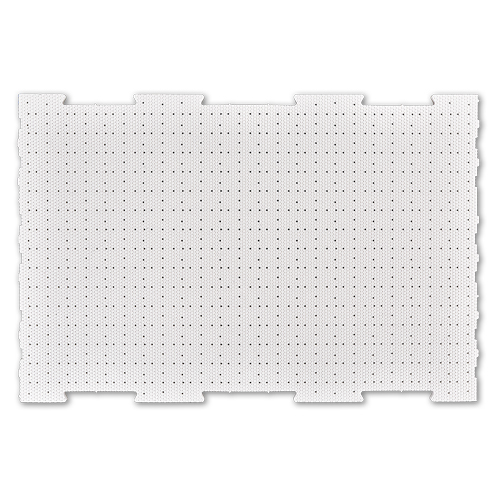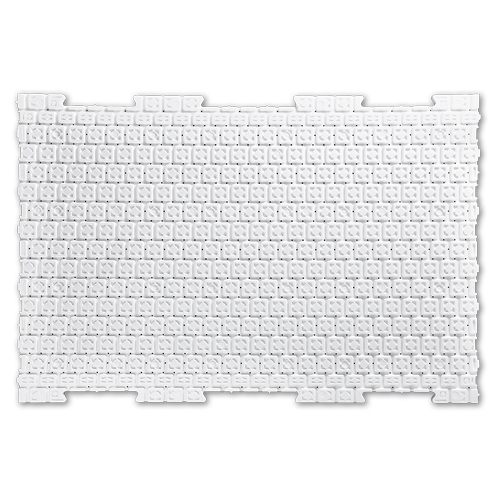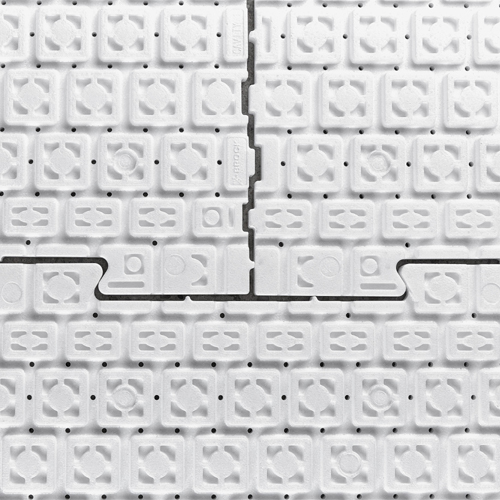 Brock PowerBase PRO HD: Cross Section - Perim Drain Detail Stable Soil (ALT 1)
Brock PowerBase PRO HD: Cross Section - Perim Drain Detail Stable Soil (ALT 2)
Brock PowerBase PRO HD: Cross Section - Perim Drain Detail Unstable Soil With Cement Stabilization (ALT 1)
Brock PowerBase PRO HD: Cross Section - Perim Drain Detail Unstable Soil With Cement Stabilization (ALT 2)
Brock PowerBase PRO HD: Cross Section - Perim Drain Detail Unstable Soil With Impermeable Liner (ALT 1)
Brock PowerBase PRO HD: Cross Section - Perim Drain Detail Unstable Soil With Impermeable Liner (ALT 2)
All Available 2D CAD Files
All Available BIM and 3D Files
All Available Specifications