Siding, Paneling, Trim & Soffits
As the leading supplier of specialty wood products, Western Forest Products has long recognized the aesthetic, performance, environmental and economic benefits of wood.
Using wood provides a renewable and a low-impact, green alternative to energy-intensive building materials such as concrete, aluminum and steel. It is the only construction material that stores carbon. Wood also offers cost advantages.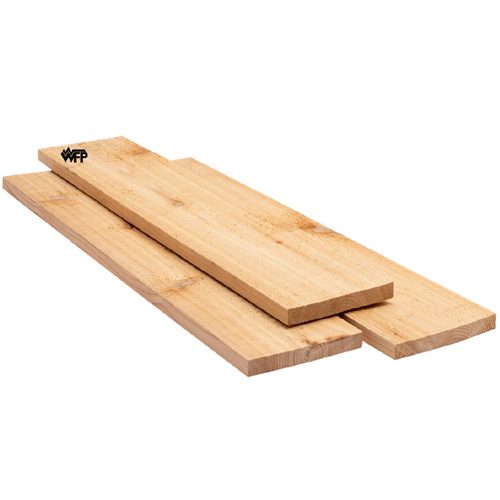 WFP TRUESTYLE: Western Red Cedar Clear Boards
WFP TRUESTYLE: Western Red Cedar Specialty Boards
WFP TRUESTYLE: Western Red Cedar Knotty Trim Boards
WFP TRUESTYLE: Western Red Cedar Knotty Specialty Boards
WFP TRUESTYLE: Western Red Cedar Knotty T&G Smooth Face
WFP TRUESTYLE: Western Red Cedar Knotty Boards
WFP TRUESTYLE: Western Red Cedar Knotty Fascia
WFP TRUESTYLE: Western Red Cedar Knotty Appearance Rough Boards
WFP TRUESTYLE: Western Red Cedar Bevel Knotty Siding
All Available 2D CAD Files