DSI-H 3HR Horizontal Fire Curtain
The DSI Horizontal Fire Curtain Model DSI-H3HR allows architects to compartmentalize large floor openings and reduce or eliminate mechanical smoke evacuation systems. A solution to design challenges of preventing smoke and fire from spreading through the ceiling and atrium voids, stairwells, and skylights.
The DSI Horizontal Fire Curtain consists of a light gauge steel headbox that houses the roller, fabric, and motor within the casing to create a small compact package that remains virtually invisible. The curtain consists of woven fiberglass wire reinforced fabric. During deployment, the slim steel side guides prevent derailment of the fabric during operation ensuring integrity of the system when faced with negative or positive pressures of a fire.
Cost effective

Creates open space for your building design
Can achieve sizes up to 26 feet wide by 33 feet long
Saves money by reducing or eliminating smoke evacuation systems
Code compliant
3-hour fire rated
Battery back-up system standard
Fail-safe with automatic reset
Virtually invisible design
Lightweight, requires little to no structural support
Multiple mounting options: Above slab mount or under slab mount
UL 10 D Fire protective Smoke Curtains – 3 hours

ASTM E84 Class A Surface Building Characteristics of Building Materials
UL 10B Without Hose Stream Test – 20 minutes
UL 10C Without Hose Stream Test – 20 minutes
UL 864 Control Units for Fire Protective Signaling Systems
BS 5234-2 Fabric Impact Test to double severe duty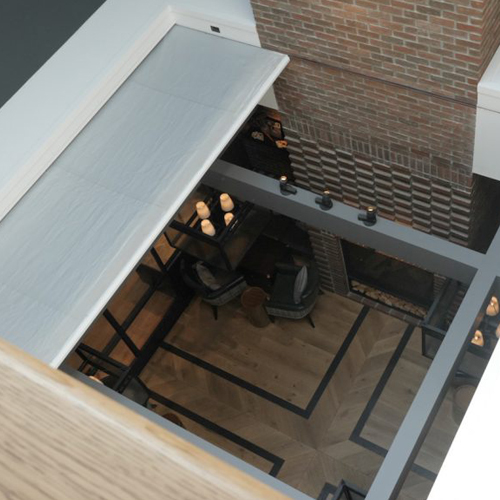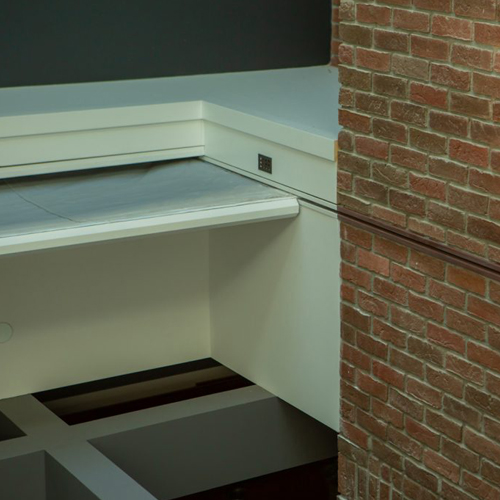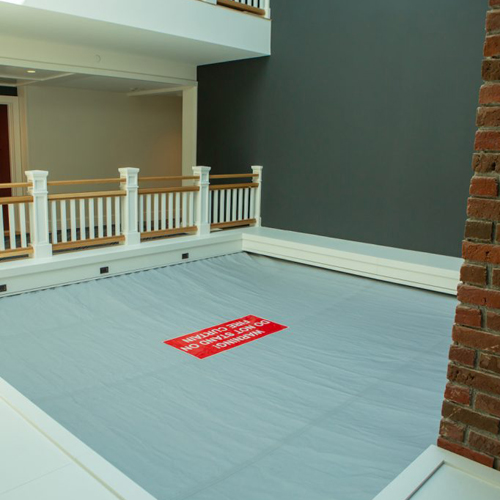 DSI-H3HR - Horizontal Curtain Detail Floor
DSI-H3HR - Horizontal Curtain Detail Jamb
DSI-H3HR - Horizontal Curtain Detail Under Ceiling
All Available 2D CAD Files
All Available Specifications