STONEfacade™: Pocono Autumn Ledgestone Panels
Variegated tones of brown, orange and yellow evoke a crispness in the air and the changing colors of fall.
CERTAINTEED ENHANCES THE LOOK AND PERFORMANCE OF NATURAL STONE.
The construction experts at CertainTeed understand the best way to combine material performance and design. Utilizing their extensive knowledge and experience, they developed an easy-to-install product that faithfully replicates the look and feel of real stone. The engineering of CertainTeed STONEfaçade, molded from natural, hand-picked stone, blends the rugged beauty of the popular ledgestone style with modern performance features to ensure long-lasting beauty that will endure for years to come. The integrated rainscreen provides a drainage plane behind the stone panel to mitigate the potential for mold and mildew caused by moisture penetration.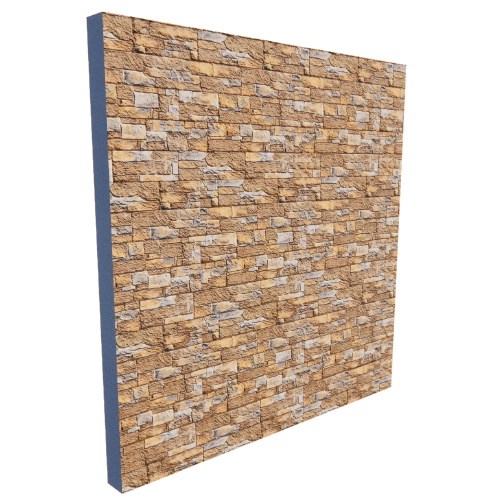 STONEfacade™: Pocono Autumn Ledgestone Panels
STONEfacade™: Pocono Autumn Ledgestone Left Corners
STONEfacade™: Pocono Autumn Ledgestone Right Corners
STONEfacade™: Starter Strip
All Available 2D CAD Files
All Available BIM and 3D Files
All Available Specifications