SoundTec™ Wall System
• The StoneTree® Wall System provides an integrated column and panel wall section that can be stacked to heights of 16ft. All StoneTree® Walls are cast vertically and provide a formed texture on
both sides of the wall.
• The SoundTec™ Wall System comprises of wall panels that can be constructed to your desired height supported by either steel or concrete columns. The SoundTec™ panels can be reflective or
absorptive with formed texture on one or both sides to meet the requirements of the project.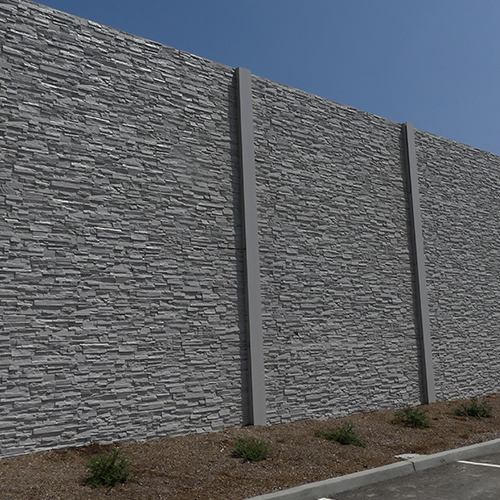 6 Ft. Stacked Stone Wall System Elevation
6 Ft. Stacked Stone Panel / Column Elevation
8 Ft. Stacked Stone Wall System Elevation
8 Ft. Stacked Stone / Column Elevation
12 Ft. Stacked Stone Wall System Elevation
12 Ft. Stacked Stone Panel / Column Elevation
All Available 2D CAD Files