Glass Cable Railing System and Glass Bar Railing System
The Glass Cable and Glass Bars systems allow for the production
of glass and steel railings characterized by a double infill system such as glass and steel.
Ideal solutions for those looking for a light and safe solution.
The Glass Cable systems combine the traditional system with glass supports to steel ropes, giving the railing a more maritime taste. The glass located in the lower part of the railing also has a anti-scale function. Ideal for places with children.
The Glass Bar systems combine glass clamp supports that can be adapted to any type of pillar and horizontal steel rods, thus obtaining a slim and modern perimeter. Available in satin or mirror polished finish, for marine environments or particularly polluted areas.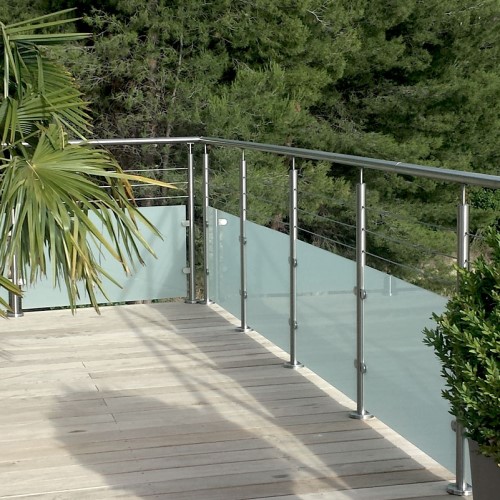 Railing Systems: Glass Cable
Railing Systems: Glass Bar
All Available 2D CAD Files