Mobile Camera Trailers
Easy to Move. Ready to Use. Delivered Nationwide.
TrueLook's solar-powered mobile camera trailers are easy to set up, move and are the perfect solution to your unique jobsite needs.
Solar-Powered Mobile Camera Trailers
TrueLook's mobile camera trailers are a wireless solution for unique jobsite situations and DOT projects. The cameras are solar-powered and allow for unlimited custom time-lapse video, live streaming in HD 1080p and 24/7 Intelligent Security with motion alerts.
The TrueLook trailers are lightweight and easy to maneuver around, and between, jobsites. If you require a highly mobile camera, or do not have easy access to a camera mounting location, then our mobile trailer cameras could be the right solution for you. All units arrive activated and ready to use; simply mount the camera(s), raise the mast and you're up and running.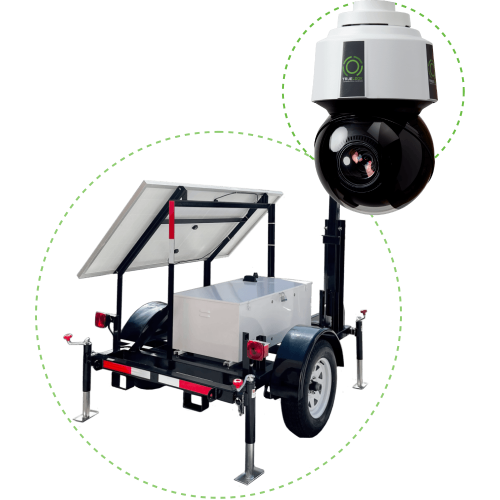 Mobile Camera Trailers: Ultra HD 4K IR Fixed Position Camera
Mobile Camera Trailers: HD 1080p PTZ Camera
Mobile Camera Trailers: Ultra HD 4K PTZ Camera