TrafficGuard® Core-In Protection Systems
Protect your assets overnight with TrafficGuard® Core-In Protections Systems. Featuring Patent Pending foundation technology.
TrafficGuard® Core-In Protection Systems are built on 20+ years of bollard market experience, a passion for protecting people & property and 28 ASTM F3016 tests.
Security can be established rapidly in existing concrete slabs of 3" or more.
ASTM F3016 test 10 & 20 MPH fixed & removable bollard solutions.
Designed, Engineered & Tested in the USA.
Removable units feature patented locking technology.
Bollard Warehouse, Inc. is the licensed manufacturer of the TrafficGuard, Inc. ASTM F3016 crash tested bollard line.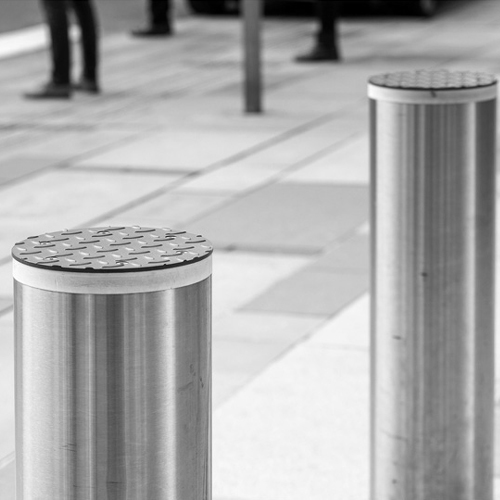 10 MPH Removable Bollard: 5" With Signage (CIR HL 2005 S10)
20 MPH Removable Bollard: 6" With Signage (CIR HL 2006 S20)
10 MPH Fixed Bollard: 5" With Signage (CIF 5560 S10)
20 MPH Fixed Bollard: 6" With Signage (CIF 6660 S20)
10 MPH Removable Bollard: 5" (CIR HL 2005 S10)
20 MPH Removable Bollard: 6" (CIR HL 2006 S20)
10 MPH Fixed Bollard: 5" (CIF 5560 S10)
20 MPH Fixed Bollard: 6" (CIF 6660 S20)
All Available 2D CAD Files
All Available Specifications