SG2S® Lockdown Systems
The SG2S® Soccer Goal Safety System is a patented anchoring system that locks soccer goals into position, preventing unwanted tip-overs caused by misuse - And no more sandbags! The durable clamp is easy to install, remove, and retract, and can be stored in the synthetic turf-covered Access Frame Kit for times when the field isn't being used for soccer. Field aesthetics, functionality, and liability concerns are addressed with this easy-to-use system.
For fields where soccer and football share the same goal line, check out our GoalPak® upgrade.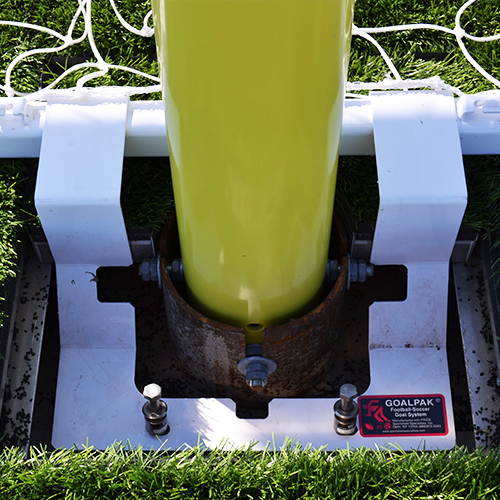 Safety Systems: Soccer Goal for Infill Turf (SG2S)
Safety Systems: Soccer Goal Cable Clamp for Infill Turf (SG2SCC)
Safety Systems: Soccer Goal for Natural Grass (SG2SNG)
Safety Systems: Soccer Goal Cable Clamp for Natural Grass (SG2SNGCC)
All Available 2D CAD Files
All Available Specifications