BaseZone® Wall Padding
Sportsfield Specialties' Zone Family of stadium padding provides the quality and safety assurance that you're looking for. Our digital printing capabilities, site-specific design, and padding options make us the industry leader, with experience installing padding in hundreds of stadiums and athletic facilities around the world.
BaseZone® pads are a popular option and feature 18 oz. outdoor vinyl covering, 3" high density polyurethane foam padding and ¾" moisture resistant composite wood backer board. It is a time-tested, proven product that provides facilities with an affordable safety solution. BaseZone® padding can be installed on concrete / wood walls or chain link fences.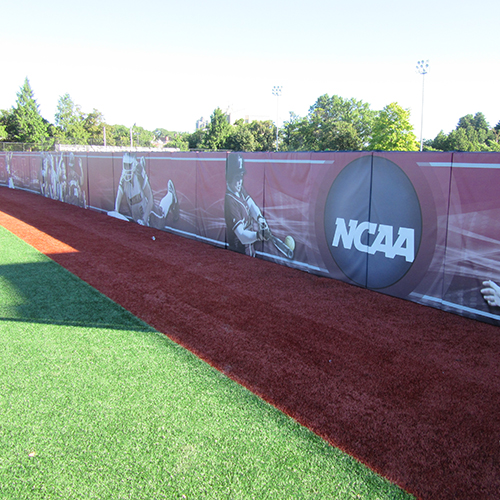 Wall Padding: BaseZone® Field
Wall Padding: BaseZone® Field Sewn Grommet
All Available 2D CAD Files
All Available Specifications