Windscreen & Privacy Screen
Standard mesh windscreen by Sportsfield Specialties is a perfect way to improve the look of your ball field and keep away distractions from outside the fence. Our mesh windscreen is available in 6' and 9' heights with single panel heights of up to 12' upon request. Brass grommets are factory inserted in the perimeter hem every 12" on center and in the corners for attachment purposes.
Custom digitally printed graphics are an option for all windscreen material orders.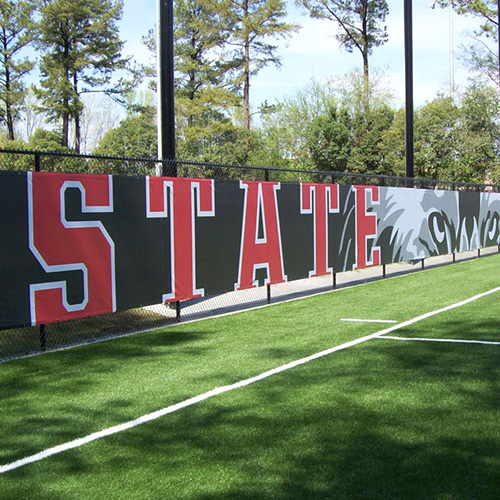 Windscreen: Vinyl Coated Polyester Mesh (VCP6)
Windscreen: Vinyl Coated Polyester Mesh (VCP9 & VCP12)
All Available 2D CAD Files
All Available Specifications