Cricket
Notts Sport is proud to announce the launch of its pioneering new cricket surface NottsGrass Ultra.
Incorporating a state of the art texturised monofilament yarn brings huge advances in cricket surfacing technology and catapults cricket surfacing into the 21st Century.
Combining the NottsGrass Ultra with our proven non-turf cricket systems combines the best of traditional system technology with new surface and fibre advances, and sets new parameters for how a cricket surface and system performs.
Creating consistent performance is at the heart of all our research and development for cricket systems and NottsGrass Ultra has been developed to maintain performance at all times. This ensures that coaches and players are confident that ball to surface interaction will be as consistent as possible resulting in better teaching, coaching and playing experiences.
Independent laboratory test results show that the NottsGrass Ultra fibre maintains critical performance characteristics for longer when compared to previous NottsGrass surface technology. This significant development will provide coaches, players and customers with improved playing performance over a much longer period of time which, in turn, creates more realistic and consistent performance throughout the life of your cricket facility.
By creating this advantage, life costs will also reduce because performance is maximised for longer, meaning resurfacing and remediation works will be required with less frequency maximising your strategic investments in cricket facilities.
With Lord's Cricket Ground and leading Independent Schools already choosing NottsGrass Ultra for their cricket facilities, we are keen to invite you to meet with our cricket design specialists to discuss how NottsGrass Ultra can provide your School with state of the art cricket technology.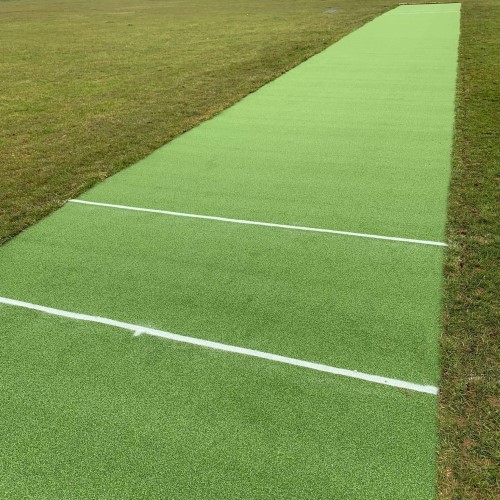 NG Ultra D System: Cross Section
NG Ultra D System - Match Pitch: Edge Detail
PICS (Powerplay Instant Cricket System)
All Available 2D CAD Files
All Available Specifications