Series 7200 Pivoting Doors
Available to order now, the new Series 7200 Pivot door is a stunning and breathtaking alternative to traditional French doors and hinged swing doors. The Series 7200 door panel rotates around a pivot at the top and bottom of the door frame rather than being hinged to the jamb. to accommodate wider and taller door openings.
The all new Series 7200 offers an elegant and contemporary aesthetic that makes a statement for any project. The Series 7200 Pivot door can be used as a front, internal or patio door; provides uninterrupted views and increased daylighting through a single panel of glass; and is the ideal solution for residential and commercial applications.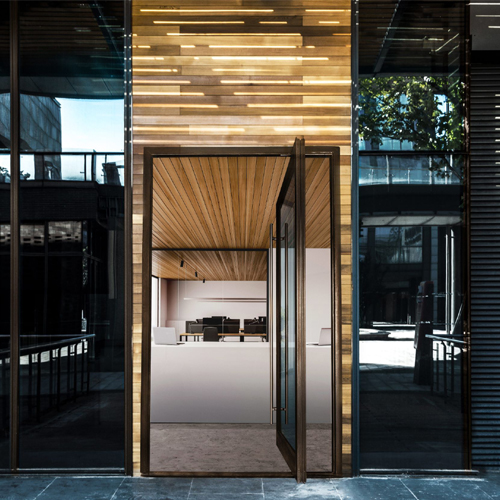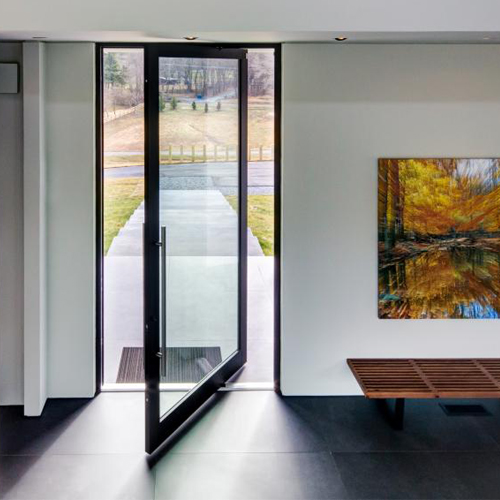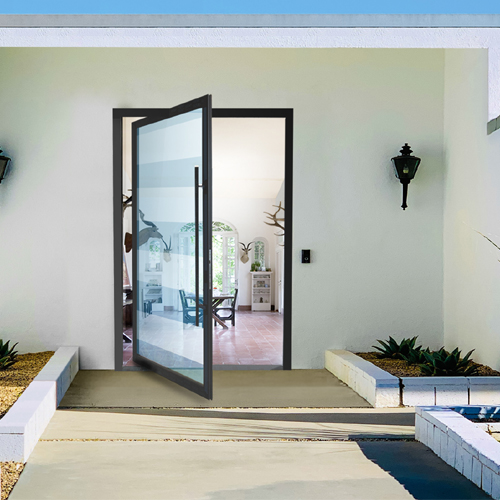 Series 7200 Doors: ADA Sill - Pivoting Double Door 2-5/8" Profile
Series 7200 Doors: ADA Sill - Pivoting Double Door 1-9/16" Narrow Profile
Series 7200 Doors: ADA Sill - Pivoting HL 2-5/8" Profile
Series 7200 Doors: ADA Sill - Pivoting HL 1-9/16" Narrow Profile
Series 7200 Doors: ADA Sill - Pivoting HR 2-5/8" Profile
Series 7200 Doors: ADA Sill - Pivoting HR 1-9/16" Narrow Profile
All Available 2D CAD Files