Aluma-Vision®
No‌ ‌visual‌ ‌distraction‌ ‌when‌ ‌looking‌ ‌through‌ ‌an‌ ‌Aluma-Vision‌ ‌roll‌ ‌up‌ ‌door‌ ‌

Roll‌ ‌up‌ ‌grilles‌ ‌provide‌ ‌long-term‌ ‌durability‌ ‌and‌ ‌corrosion‌ ‌resistance‌ ‌

Aluminum‌ ‌slats‌ ‌are‌ ‌clear‌ ‌anodized‌ ‌with‌ ‌an‌ ‌option‌ ‌for‌ ‌ExoShield™‌ ‌Powder‌ ‌Coating‌ ‌
Functional Benefits:
2.75"‌ Clear‌ ‌Anodized‌ ‌aluminum‌ perforated‌ ‌flat‌ ‌slats‌. ‌ ‌
Strong‌ ‌and‌ ‌effective‌ ‌yet‌ ‌cosmetically‌ ‌pleasing‌ ‌in‌ ‌appearance.
Doors‌ ‌can‌ ‌be‌ ‌manual‌ ‌push‌ ‌up,‌ ‌hand‌ ‌crank,‌ ‌hand‌ ‌chain‌ ‌or‌ ‌motor‌ ‌operated.‌ ‌All‌ ‌operators‌ ‌can‌ ‌be‌ ‌adapted‌ ‌to‌ ‌specific‌ ‌conditions.‌ ‌ ‌
Ideal‌ ‌for‌ ‌specialty‌ ‌projects‌ ‌requiring‌ ‌ventilation‌ ‌and/or‌ ‌security‌ ‌while‌ ‌showcasing‌ ‌store‌ ‌items‌.
Can‌ ‌be‌ ‌installed‌ ‌on‌ ‌the‌ ‌interior,‌ ‌exterior,‌ ‌face‌ ‌of‌ ‌wall‌ ‌or‌ ‌between‌ ‌jambs‌. ‌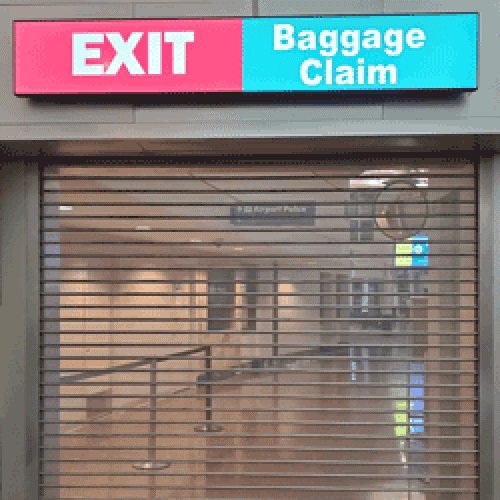 Aluma-Vision® Face Mounted to Masonry: Manual Push-Up Operation
Aluma-Vision® Face Mounted to Masonry: Hand Chain Operation
Aluma-Vision® Face Mounted to Masonry: Hand Crank Operation
Aluma-Vision® Face Mounted to Masonry: Motor Operation
Aluma-Vision® Face Mounted to Steel: Manual Push-Up Operation
Aluma-Vision® Face Mounted to Steel: Hand Chain Operation
Aluma-Vision® Face Mounted to Steel: Hand Crank Operation
Aluma-Vision® Face Mounted to Steel: Motor Operation
Aluma-Vision® Between Jamb Mounted (Packout): Manual Push-Up Operation
Aluma-Vision® Between Jamb Mounted (Packout): Hand Chain Operation
Aluma-Vision® Between Jamb Mounted (Packout): Hand Crank Operation
Aluma-Vision® Between Jamb Mounted (Packout): Motor Operation
Aluma-Vision® Between Tube Mounted: Manual Push-Up Operation
Aluma-Vision® Between Tube Mounted: Hand Chain Operation
Aluma-Vision® Between Tube Mounted: Hand Crank Operation
Aluma-Vision® Between Tube Mounted: Motor Operation
All Available Specifications