Insul-Sound®
Specially constructed industrial doors for sound insulation

Made with hard, weather resistant plastic backing R-Value of 8.0

For use in sound stages and recording studios

STC of 30

Internal hood baffle prevents weather infiltration through header

Available for custom wind load designs

Torsion spring counterbalance assembly
Functional Benefits:
With well chosen components and materials it is possible to accomplish a fully thermo broken barrier – this is possible with the HIGH PERFORMANCE ALPINE INSUL-SOUND®.
It is both thermo broken as well as a sound barrier that will provide full sound protection.
This feature is well suited for places that require minimal outside noise interference.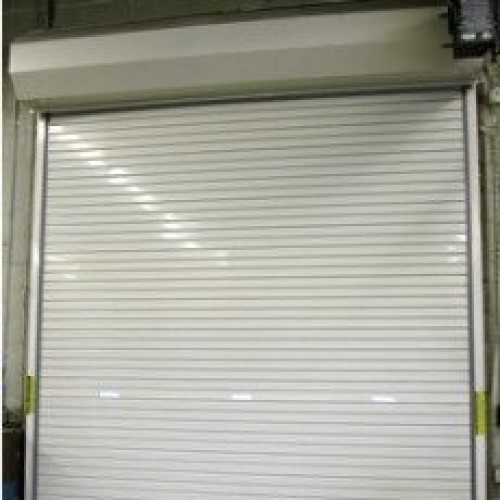 Insul-Sound® Face Mounted to Masonry: Hand Chain Operation
Insul-Sound® Face Mounted to Masonry: Hand Crank Operation
Insul-Sound® Face Mounted to Masonry: Motor Operation
Insul-Sound® Face Mounted to Steel: Hand Chain Operation
Insul-Sound® Face Mounted to Steel: Hand Crank Operation
Insul-Sound® Face Mounted to Steel: Motor Operation
Insul-Sound® Between Jamb Mounted (Packout): Hand Chain Operation
Insul-Sound® Between Jamb Mounted (Packout): Hand Crank Operation
Insul-Sound® Between Jamb Mounted (Packout): Motor Operation
Insul-Sound® Between Tube Mounted: Hand Chain Operation
Insul-Sound® Between Tube Mounted: Hand Crank Operation
Insul-Sound® Between Tube Mounted: Motor Operation
All Available Specifications