Counter Vision
Perforated flat slats

Coil upward requiring little side or head room

Enjoy the benefits of a see-through design with an attractive appearance

Can be motor or manually operated

Ideal for all pass-through openings

Provides security and ventilation
Functional Benefits:
1.25" Perforated Baby flat slats. 1/2" deep, made of 22 gauge galvanized steel.
Each Alpine Counter Shutter is built to the exact opening size requirements for your specific project.
Doors can be manual push up, hand crank, hand chain or motor operated. All operators can be adapted to specific conditions.
Alpine Counter Shutters are highly durable and are designed to withstand heavy commercial use.
Provides protection while enhancing the look of the opening it is protecting.
Can be installed on the interior, exterior, face of wall or between jambs.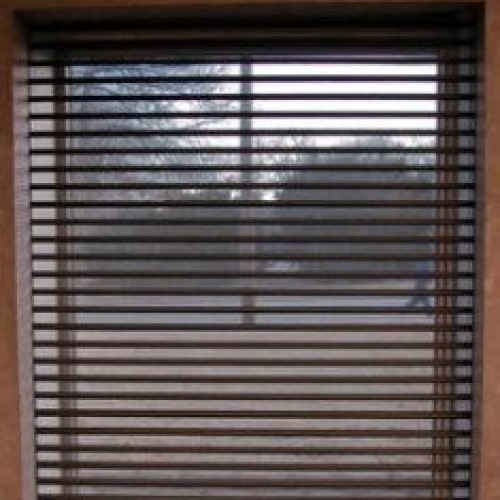 Counter Vision Face Mounted to Masonry: Manual Push-Up Operation
Counter Vision Face Mounted to Masonry: Hand Crank Operation
Counter Vision Face Mounted to Masonry: Motor Operation
Counter Vision Face Mounted to Steel: Manual Push-Up Operation
Counter Vision Face Mounted to Steel: Hand Crank Operation
Counter Vision Face Mounted to Steel: Motor Operation
Counter Vision Between Jamb Tube Mounted: Manual Push-Up Operation
Counter Vision Between Jamb Tube Mounted: Hand Crank Operation
Counter Vision Between Jamb Tube Mounted: Motor Operation
All Available Specifications