Auto Smoke Fire-Storm® IMB
Crossbred fire & storm protection insulated roller doors

Perimeter smoke seals standard

Oversize UL label up to 20'x30′

Built in accordance with the requirements specified by U. L.

Our hurricane fire shutter is Dade County approved for high wind loads up to 187 mph
Functional Benefits:
Alpine's Smoke Fire-Storm® IMB Doors are effective, strong, insulated and come in flat interlocking slat designs.
Smoke seals prevent the spread of smoke.
Doors can be manually pushed up, hand-crank, hand-chain or motor operated.
All operators can be adapted to specific conditions.
Slide locks as a standard are provided.
Alpine's rolling steel doors are durable, sturdy and economical to install and maintain.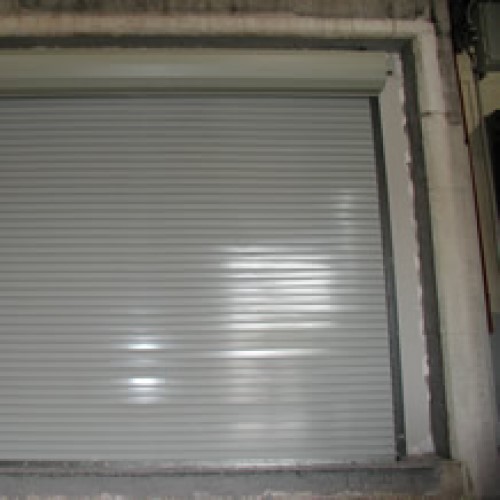 Auto Smoke Fire-Storm® IMB Face Mounted to Masonry: Hand Chain Operation
Auto Smoke Fire-Storm® IMB Face Mounted to Masonry: Hand Crank Operation
Auto Smoke Fire-Storm® IMB Face Mounted to Masonry: Motor Operation
Auto Smoke Fire-Storm® IMB Face Mounted to Steel: Hand Chain Operation
Auto Smoke Fire-Storm® IMB Face Mounted to Steel: Hand Crank Operation
Auto Smoke Fire-Storm® IMB Face Mounted to Steel: Motor Operation
All Available Specifications