FEMA-Tite™
Designed, tested and certified as ICC 500-2014/FEMA P-361-2015 rated doors

Resists flying debris caused by extreme winds

R-value of 9.00/U-factor of .111

Certified from (3ft-6in w x 4ft h) up to (20ft w x 14ft h)

This Smart Security System will close multiple doors upon alarm
Functional Benefits:
Alpine's Insulated Metal Backed model FEMA-TITE™ metal on metal insulated slat has polystyrene insulation at a min 15/16" thick with an option for CFC-Free Foamed-in-Place Polyurethane and helps reduce air infiltration.
A minimum gauge combination of 16ga front slat and 16ga back slat has been missile tested to ensure safety against flying debris.
Doors are designed to withstand a wind load of 250psf for tornadoes (305psf test at 1.2 times the design pressure)
Doors are also designed to withstand a wind load of 200psf for hurricanes (305psf at 1.5 times the design pressure)
"Fail Safe" electric operator which will close the door upon alarm at a rate of 9" per second on average
All operating systems can be adapted to specific conditions such as; inclement weather, corrosive atmospheres, etc.
Air infiltration – manufactured to meet 2015. IECC®, ASHRAE®90.1 and California's Title 24, tested independently to meet 0.3 CFM/FT
Weather seals consist of a neoprene hood baffle, vinyl guide weather stripping and vinyl astragal on the bottom bar, with an option for 1½" perimeter brush seals
Not to be mounted to CMU block, filled or hollow.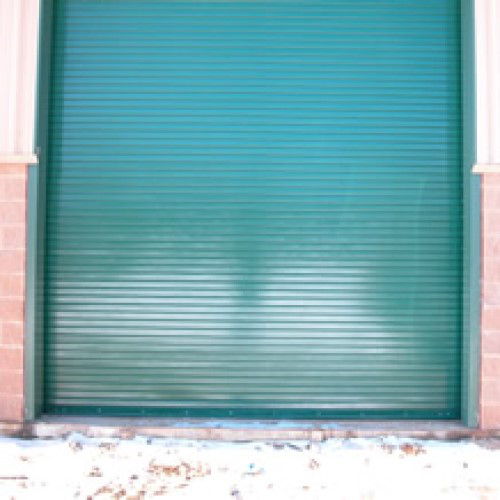 FEMA-Tite™ Face Mounted to Steel: Motor Operation
FEMA-Tite™ Face Mounted to Steel: Motor Operation with Handchain
All Available Specifications