RootSpace® Soil Cell System
Product only available in the US at this time.


The GreenBlue Urban RootSpace® system is a pavement support system designed for maximum soil and rooting volume while being 'utility friendly' and boasting industry-leading strength characteristics.
In 2001, GreenBlue Urban brought the world's first purpose-made commercial soil cell for urban tree planting to the market. Since that time, thousands of trees have benefited and continue to benefit from access to uncompacted soil volumes beneath heavily engineered pavements and roadways.
RootSpace® is the next generation soil protection product, developed by GreenBlue Urban to reduce cost, cut down installation time, and incorporate industry-leading soil aeration methodology – a vital and often overlooked component in tree pit design.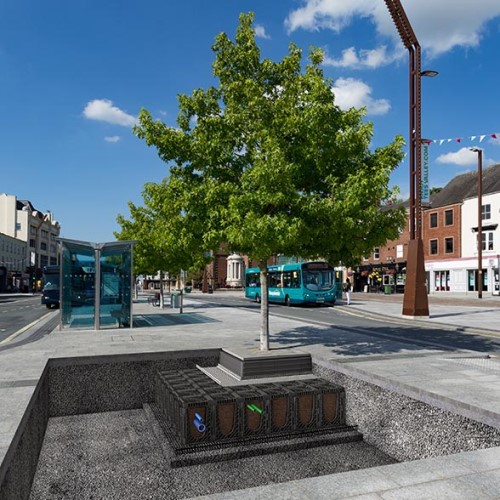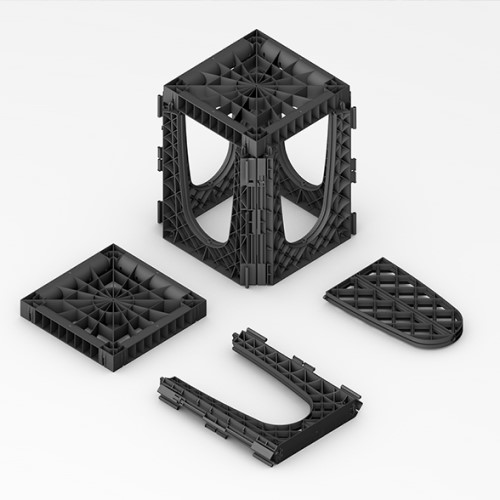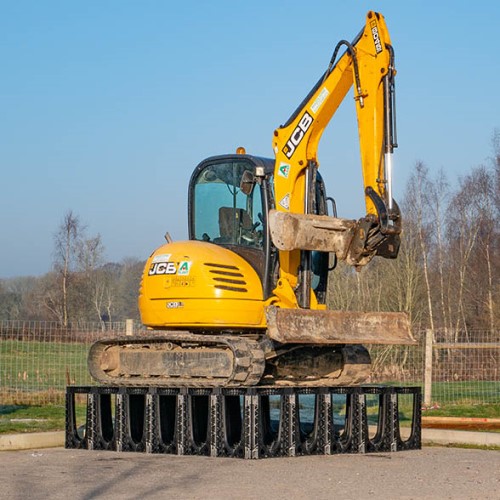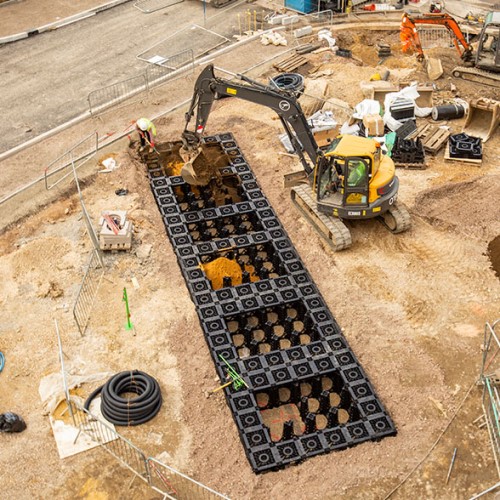 RootSpace® Soil Cell System: 400 Series Upright
RootSpace® Soil Cell System: 500 Series Airflow Top
RootSpace® Soil Cell System: 600 Series Upright
All Available Specifications