Offset Series Planter
Softly architectural, graceful and refined, Offset is a public scale, precast concrete landscape container series for Kornegay Design by ceramicist Ian McDonald. A delicately striated surface finish and a slight 'offset' to the container's opening make for a gracefully understated yet unmistakable form. Each container, while expressive in their proportions and scales, share a common calm spirit.
The Intersection of Sculpture and Craft
Ian McDonald is an artist whose philosophy employs a unique reciprocity between sculpture and craft. One of today's most regarded potters with a portfolio that ranges from traditional vessels to free-form sculpture and mixed-media installations, his experience has led him to the current position of Head of Ceramics at the renowned Cranbrook Academy of Art. Here, Ian leads a rigorous studio practice that explores the ceramic spectrum, finding inspiration in its position as a material for conceptual form and idea making. "My artistic vision is probably best described as 'sculpture through the lens of a potter,' which creates a wonderful tension between form and function—with design at the epicenter," describes Ian McDonald.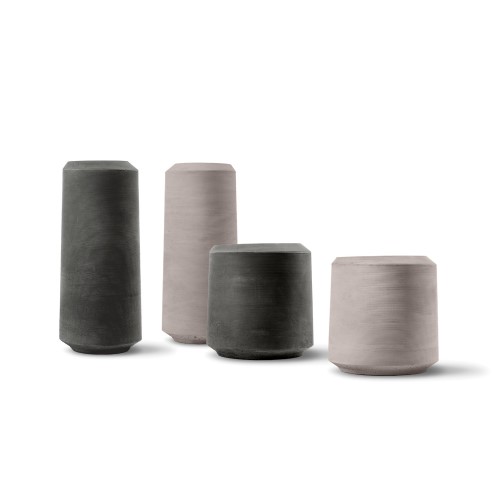 All Available 2D CAD Files
All Available BIM and 3D Files
All Available Specifications