VertEdge Edging System
VertEdge is a revolutionary edging system used to 100% fully adhere the perimeter finish of artificial grass (the only product on the market to do so).
This solves the problem of existing methods where edges can lift up and become a trip hazard.
Box of 10 Lengths (Covers 24.6 linear feet) - Supplied with ONE Tube of Vertedge Adhesive
Box of 20 Lengths (Covers 49.2 linear feet)- Supplied with TWO Tubes of Vertedge Adhesives
Box of 50 Lengths (123 linear feet)-Supplied with FIVE Tubes of Vertedge Adhesives
VertEdge is comparable in price to timber battens for an artificial lawn installation, with none of the downsides associated with using timber battens – such as decay and visible fixings. Enjoy all the positives of using VertEdge, such as its long-lasting quality and simplicity to install.
**If you are a contractor to please email [email protected] for contractor pricing**
Features:
Fully integrated natural profiled finish.
100% adhered and tucked down edge.
Provides an enhanced more natural edge finish.
Can form to any curve/radius.
Will help artificial grass to last longer (no perimeter failures)
Stronger perimeter edge resistance to dogs and wild animals.
Cost effective.
Recyclable.
Safe & secure.
Simple to fix, user friendly.
Light weight, easy to store and handle.
Professional or DIY use.
Works with all artificial grass surfaces.
The new industry standard.
Supplied in 750mm lengths.
Safe for Children and pets.
Safe for Schools and public areas where health and safety should be upheld.
No nails or pegs hammered through the artificial lawn which can come loose and cause injury.
No indentations left in the lawn surface, as seen when fixing nails and screws through the lawn.
Will last the lifespan of the artificial lawn:
No Timber battens, which decay under the artificial lawn.
100% stable, will not warp and expand like composite battens.
No ghosting/settlement lines as seen when gluing direct to a cement edge.
No receding or lifting perimeters: The lawn edging finish will always look the same as the day it was installed.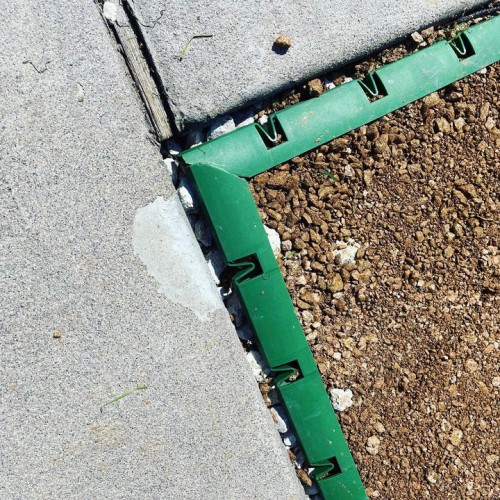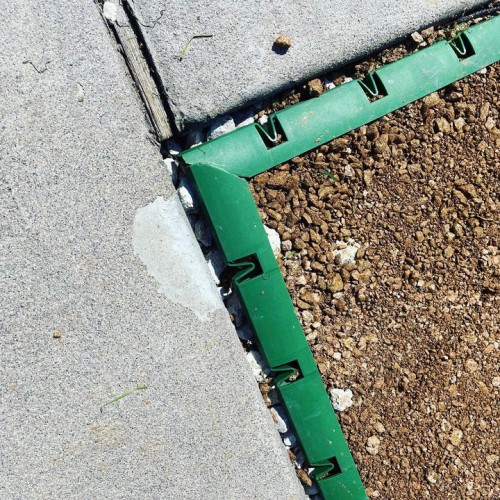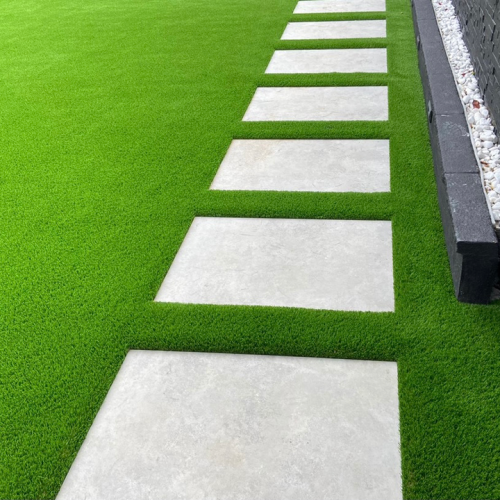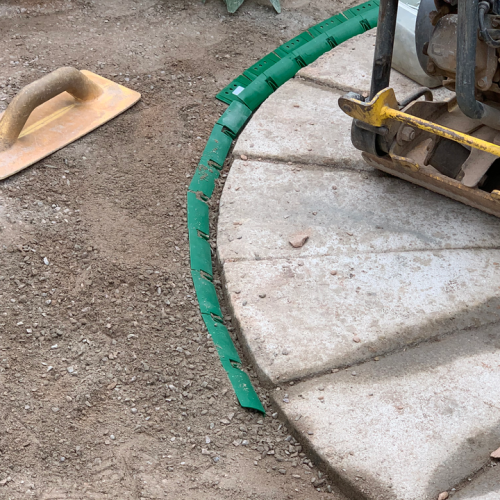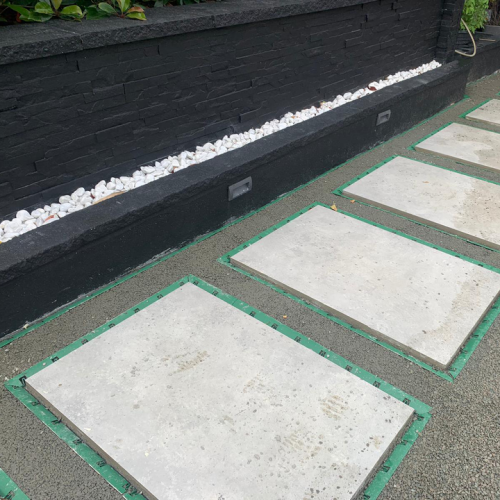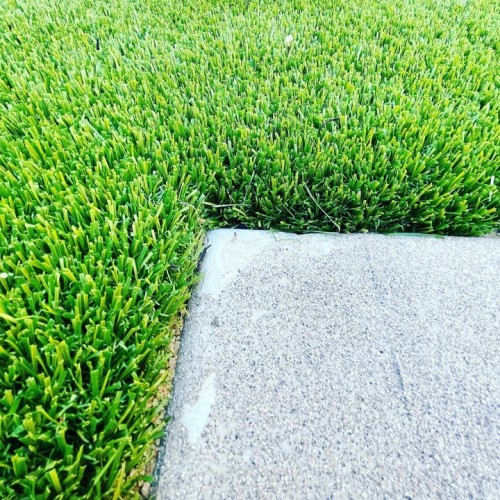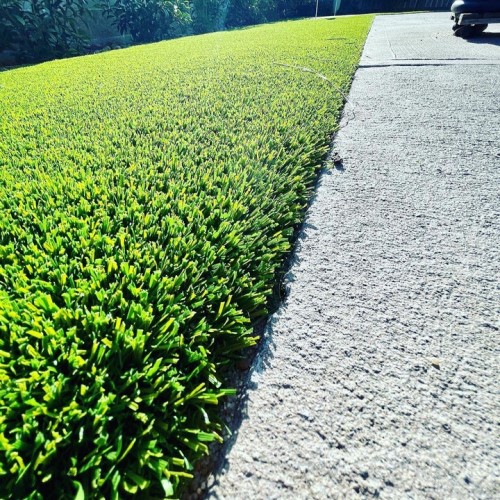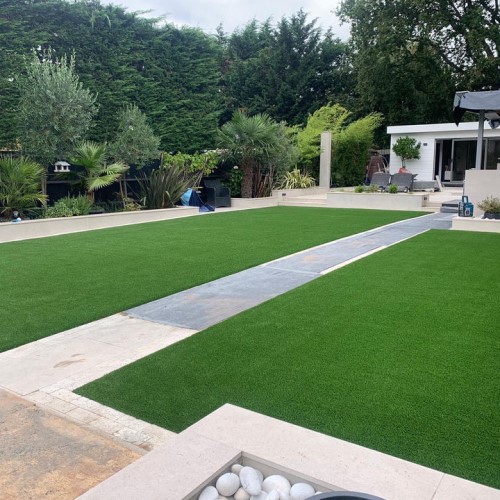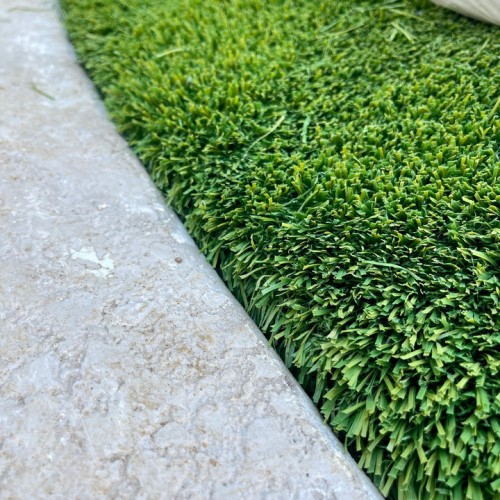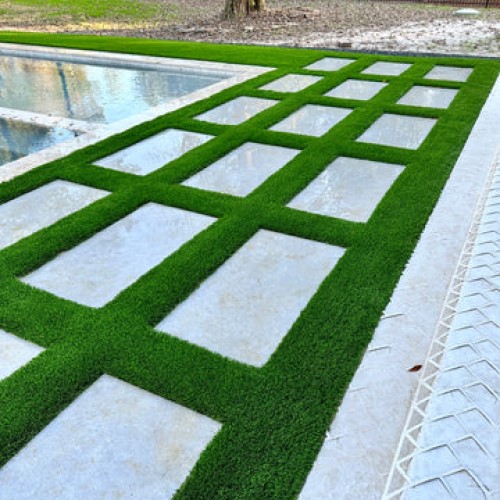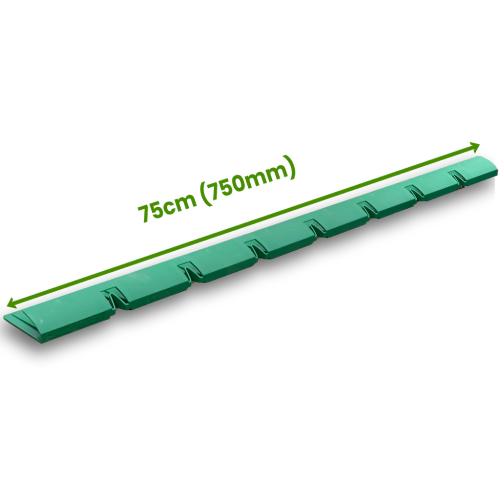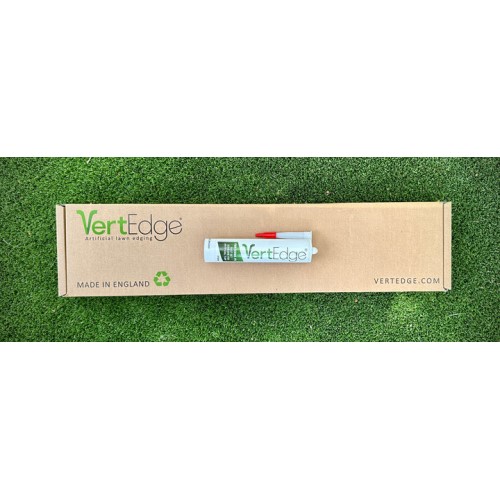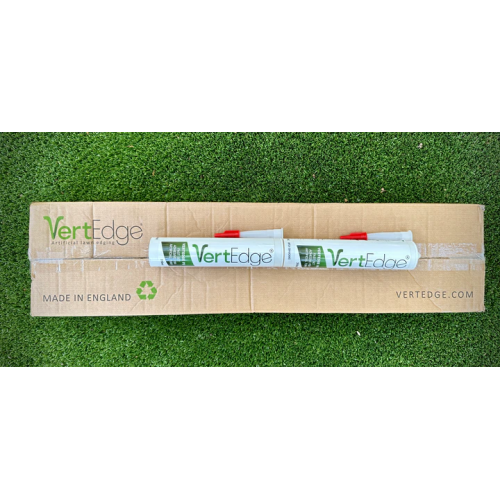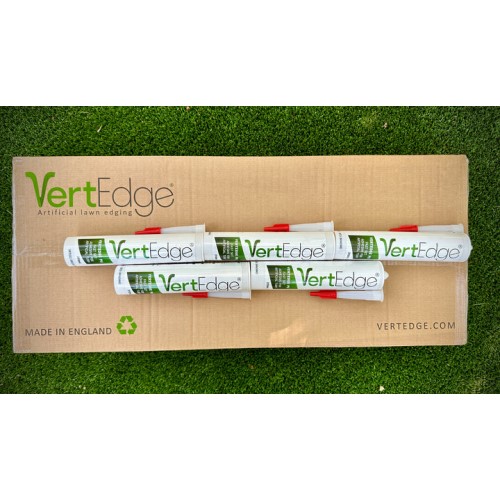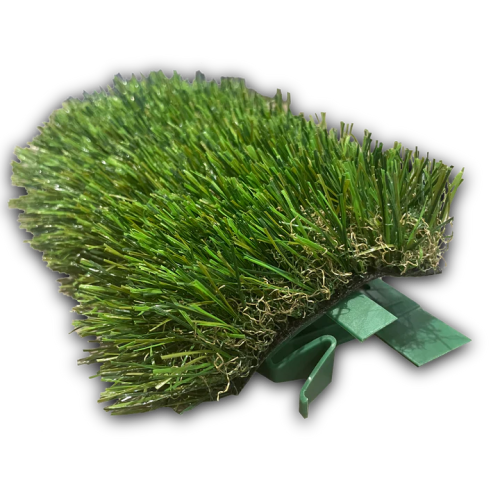 VertEdge® Edging System Application - Over Concrete
VertEdge® Edging System Application - Over Granite
VertEdge® Edging System Application - With Drainage
All Available 2D CAD Files
All Available BIM and 3D Files